Is Banksy a Woman? Top Five Rumours, Myths and Truths About Graffiti Artist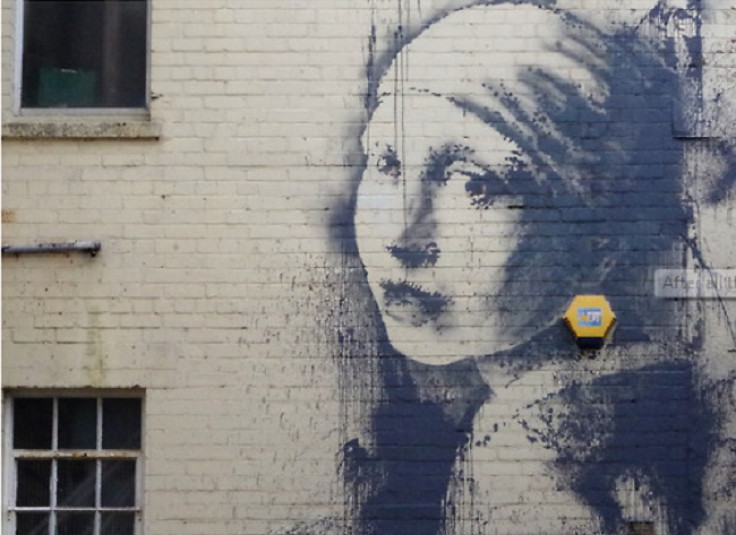 Banksy could be a woman, a news website has suggested ahead of a documentary about the famous graffiti artist.
Ahead of the programme Banksy Does New York, which will air on 17 November on HBO, Atlantic City Lab has given several reasons why the street artist could be female.
"Compared to the highly visible work of Invader or Fairey or dozens of other high-profile street artists, Banksy's work is different," the site argues.
"Girls and women figure into Banksy's stencilled figures, for starters, something that isn't true of 99% of street art."
The site points out that the majority of street artists, who are male, make reference to their names consistently – in the form of tags. But Banksy's work offers a different form of street art.
"Banksy's work has always done more than project "Banksy" ad nauseam," they write. "In fact, a "handling service" called Pest Control exists to authenticate Banksy's protean projects.
"Banksy's graffiti understands and predicates a relationship between the viewer and the street, something that graffiti that merely shouts the artist's name or icon over and over (and over and over) doesn't do."
This is far from the first rumour to emerge surrounding the elusive artist. IBTimes UK looks at some of the other Banksy myths – and some of the truths.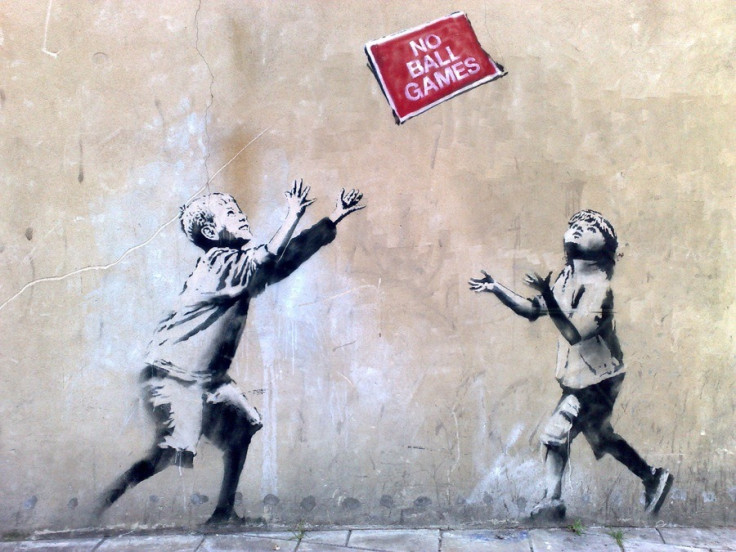 King Robbo
One rumour speculates that Banksy is actually Robbo, a graffiti artist who died earlier this year. Speculation arose when Banksy painted over one of Robbo's works on the Camden Canal, as the graffiti code of conduct states that only artists ever paint over their own work.
Banksy doctored one of Robbo's tags—a piece dating back to 1985. Instead of saying "ROBBO", the image of a council worker appeared holding a brush and painting the wall black.
Banksy arrested
A hoax story alleging the British graffiti artist Banksy had been arrested and had his identity revealed once again duped thousands of people online.
According to the highly refutable website National Report, a 'news' website consisting entirely of fake stories, the artist was arrested by Metropolitan Police at his studio and his identity revealed as 35-year-old Paul Horner, originally from Liverpool.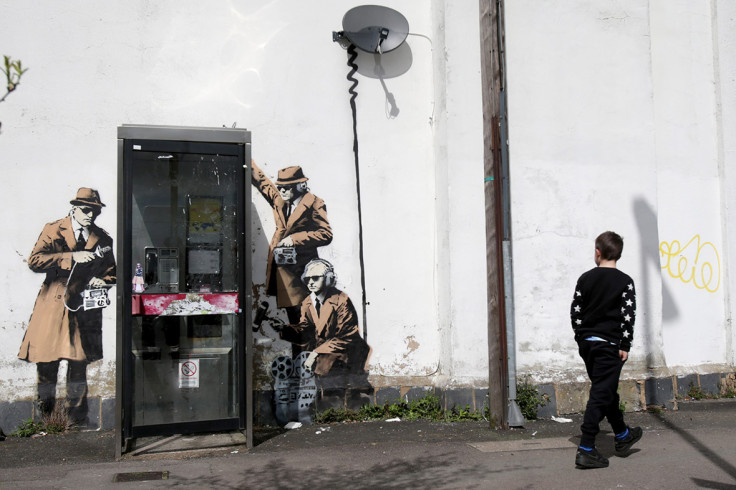 Football star name
Bristol footballers claim Banksy earned his name by playing for the local team, according to Banksy Myths & Legends by Marc Leverton. According to the myth, each footballer was named after a previous great player – and Banksy gained his after the England goalkeeper Gordon Banks.
Whether this was how he got his name or not, what we do know is that Banksy was a goalkeeper for the Bristol-based football club Easton Cowboys and Cowgirls. In 2001, the team went on tour in Mexico and Banksy played against the Zapatista freedom fighters, a group of young revolutionaries. He painted a mural while there.
Damien Hirst
Some has guessed that Banksy is artist Damien Hirst's alter ego, but it is more likely that Banksy is actually 39-year-old artist Robin Gunningham, who has been pictured more than once around Banksy's work. Banksy's team have neither confirmed nor denied these claims.
The street artist actually collaborated with Hirst for the piece Keeping It Spotless, which features a French maid sweeping under a spot painting. It sold for $1,870,000 (£1.2m) at Sotheby's auction house in New York City in 2008.
Ozone
Banksy's iconic Pulp Fiction image was originally criticised by London transportation authorities for being too graphic. The artist then returned and painted over it, changing it to show two actors dressed in banana suits but pointing real guns.
Afterwards, a local 19-year-old graffiti artist called Ozone wrote over it: "If it's better next time, I'll leave it." He was later killed by a moving train.
Banksy then returned to the spot and created an image of an angel wearing a bulletproof vest and holding a skull, as a tribute to the late artist.
The elusive painter wrote: "The last time I hit this spot, I painted a crap picture of two men in banana costumes waving hand guns. A few weeks later, a writer called Ozone completely dogged it and then wrote 'If it's better next time, I'll leave it' in the bottom corner. When we lost Ozone, we lost a fearless graffiti writer and as it turns out, a pretty perceptive art critic. Ozone—rest in peace."
© Copyright IBTimes 2023. All rights reserved.