Hoax 'Banksy Arrested in London' Story Dupes the Internet Again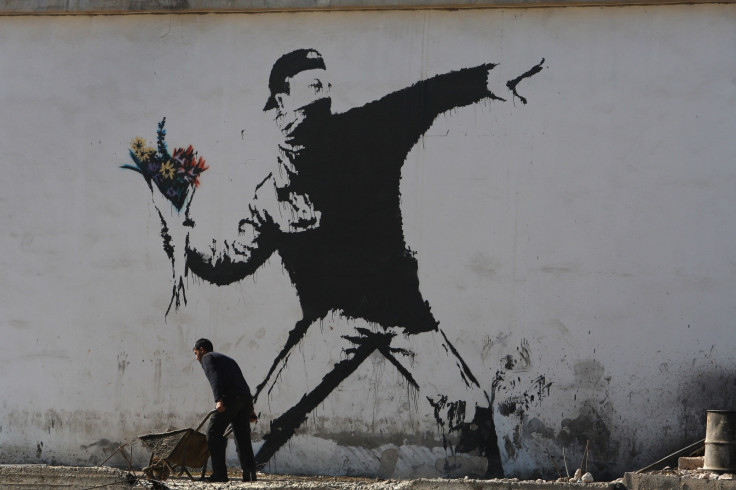 A hoax story alleging the British graffiti artist Banksy has been arrested and has had his identity revealed has once again duped thousands of people online.
According to the highly refutable website National Report, a 'news' website consisting entirely of fake stories, the artist was arrested by Metropolitan Police at his studio and his identity revealed as 35-year-old Paul Horner, originally from Liverpool.
The article contains all the elements you would expect to see from a news story covering an arrest, including details from police and quotes from those close to Banksy.
However, it only takes the bare minimum of fact-checking and research to spot that this story is a hoax.
The article claims the story has been confirmed by the BBC (it hasn't) and that City of London Police Chief Lyndon Edwards held a press conference to answer questions about Banksy's arrest (he never did and Edwards doesn't even exist).
US news site CNN also did not conduct an interview with Banksy's "project manager" John Hawes following his arrest (also because he doesn't exist).
The 'revealed identity' of Banksy is also suspicious.
Paul Horner is the name given to a Facebook spokesperson who said the site will soon be charging users $2.99 a month – another hoax story that comes around every now and again – as well as the name from a hoax story about a 15-year-old Louisiana teen who was sentenced to 25 years to life after he called a SWAT team to another teenager's house after he beat him while playing Battlefield 4.
The article is also said to have been written by Dr Darius Rubics, a fake name for a writer who claims to have be a Pulitzer-prize winning reporter but who, unsurprisingly since his previous stories include 'Obama Declares November National Muslim Appreciation Month' and 'Dennis Rodman Leaves US To Talk With Leaders Of Isis', has never been awarded any prizes for excellence in journalism.
One final, major clue that the story is a hoax is that the exact same thing has happened before. Last February, a fake press release that again claimed Banksy has been arrested and again claimed his name is Paul Horner did the rounds, with Jezebel being one of the more high-profile websites to publish the hoax before later taking it down.
Despite this, the latest 'Banksy arrested' story has been shared more than 200,000 times on Facebook and Twitter, proving there are still people who will believe anything they read on the internet.
© Copyright IBTimes 2023. All rights reserved.