Bansky Pokes Fun at GCHQ With Cheltenham Mural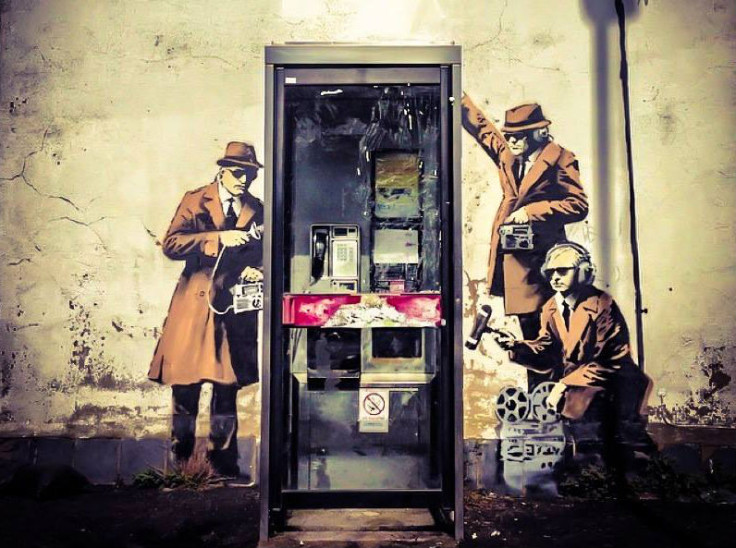 It seems as if Banksy, the pseudonymous street artist and political activist, has turned his attention to the UK government's intelligence agency by creating portraying GCHQ agents monitoring a public telephone box.
The work has not been official credited to the Bristol-based artist but bears all the hallmarks of his earlier work - in terms of style and content.
The 1950s style characters dressed in trench coats and Trilby hats are using a variety of spying equipment to tap into communications coming from the telephone box.
The mural will be seen as a commentary on the revelations which have emerged over the last 10 months regarding the widespread and indiscriminate surveillance of internet traffic by the UK government's spying arm.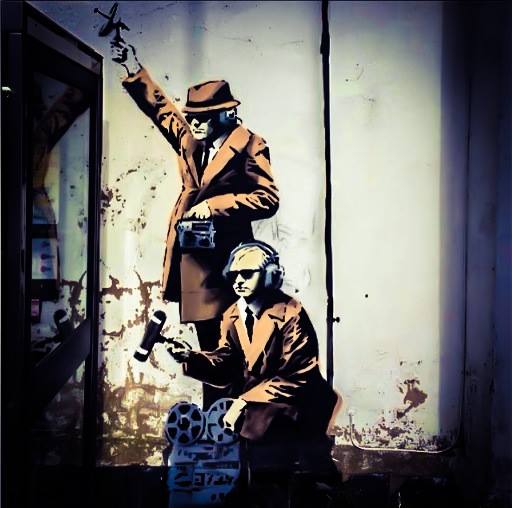 Three miles from GCHQ
The mural was discovered on Sunday morning by Karen Smith who lives in the house on the corner of Fairview Road and Hewlett Road in Cheltenham, just three miles from the Government Communications Headquarters (GCHQ) building.
Smith told the Gloucestershire Echo that she heard noises throughout the Saturday night/Sunday morning "but thought nothing of it, as Fairview is a busy area."
She said when she woke up at 7.30am on Saturday morning that she found men taking down a white tarpaulin and packing it into the back of a van.
Livens up the street
"I thought it might be something to do with the police, like when a crime happens. I saw these people looking and then saw the graffiti. I heard people talking all night and couldn't sleep, but I didn't look out, as you get used to people out there all the time. At one point there was a young girl and two lads out there."
Smith added her own critique of the mural: "It's pretty good. It livens the street up a bit.
Banksy's identity has never been officially revealed but a Mail on Sunday investigation in 2008 suggested Banksy was a former public schoolboy called Robin Gunningham.
On Sunday morning, soon after the new mural was discovered, someone called Robin Gunningham posted images of the mural in Cheltenham on his Facebook page and linked to them via his Twitter account.
© Copyright IBTimes 2023. All rights reserved.