Newcomer Devon Terrell and Anya Taylor-Joy, lead actress in upcoming horror movie The Witch, are set to star in indie drama Barry, based on the life of Barack Obama. The project will be directed by Vikram Gandhi, the filmmaker behind the documentary Kumare, and is being funded by both Black Bear Pictures – who worked on Oscar-winning movie The Imitation Game – and Cinetic Media.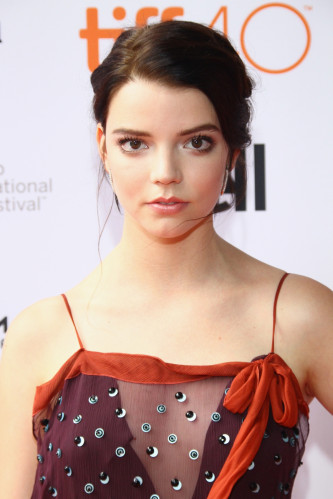 According to The Hollywood Reporter, the latest script has been penned by Adam Mansbach, the author arguably best known for the adult children's book Go the F*** to Sleep. The film is scheduled to start shooting in April.
Set in 1981, the film will follow Obama, as he explores New York City as a young university student. It will also focus on the forging of key relationships in his life, one of those acquaintance's being Taylor-Joy's currently unknown character.
Terrell is a fresh face in the movie industry with no screen credits to his name as of yet. However, he will be appearing in Steve McQueen's upcoming HBO drama Codes Of Conduct, which will tell the story of a young black man's experience entering New York high society. Meanwhile Taylor-Joy will next be seen in sci-fi thriller Morgan, alongside Game Of Thrones' Rose Leslie and The Martian's Kate Mara, and is allegedly gearing up to star in M. Night Shyamalan's next project, entitled Split.
Barry isn't the only Obama biopic making its way to screens at the either. The second young Obama tale in the pipeline is named Southside With You and will be directed by Richard Tanne. Unlike Barry, that film will centre around the early years of Obama's relationship with first lady Michelle Obama. It first premiered in January 2016 at the Sundance Film Festival. Miramax and Roadside acquired the project, which stars Parker Sawyers and Tika Sumpter as Obama and his future wife.
For more entertainment news follow A-List on Twitter @Alistinsider