James Bond himself Daniel Craig turns 48 on Wednesday (2 March) and what a year he's had; what with the release of latest 007 instalment Spectre, a cameo in one of the highest-grossing movies this year Star Wars: The Force Awakens and signing on for a TV drama, he's certainly been busy. To celebrate his special day, IBTimesUK takes a look back at key moments in his career over the last 12 months...
Spectre success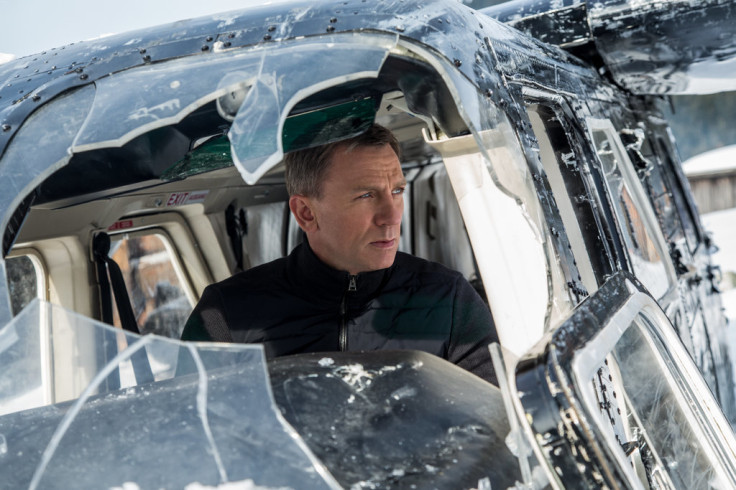 Surprise surprise, when Spectre was released back in October 2015, it made a ton of money. The latest instalment in the James Bond franchise even set a new British record when it comes to box office sales, after making an estimated £41.7m ($63.8m) in its first week of release.
Even more impressively, it's said to have raked in $879.5m worldwide since its release, beating its predecessor Skyfall, confirmed production company Metro-Goldwyn-Mayer and distributor Sony Pictures Entertainment. Considering the film cost a supposed £200m to make, it's a pretty decent turnaround. Craig also apparently took home a salary of $39m (£28m, €36m), making him the highest paid Bond in history. Damn Daniel.
THAT statement to Time Out London
Back in October 2015, Craig admitted that whilst he was excited about the release of Spectre at the time, he also couldn't wait to finally "move on" from the hugely-popular franchise. The actor also stated that he would only consider reprising the role of iconic spy James Bond for a fifth film, if studio heads offered him the right amount of money.
Having now played 007 four times, he went on to joke: "I'd rather break this glass and slash my wrists [than do another movie]," before clarifying more seriously, "No, we're done. All I want to do is move on. If I did do another Bond movie, it would only be for the money." Needless to say, the comments didn't go down well.
The Royal Premiere... and some serious red carpet PDA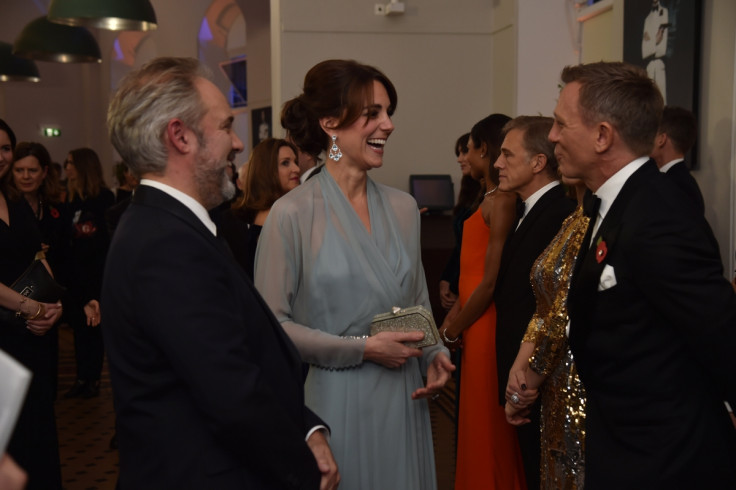 The London premiere of Spectre had a special dose of royalty with Prince William, Kate Middleton and Prince Harry all in attendance back in October 2015. The royal trio met with members of the Cinema and Television Benevolent Fund (CTBF), an organisation that supports professionals behind the scenes on British films, Us Magazine reported. They also met with representatives from Save the Children and Shelterbox. William, Kate and Harry also greeted the cast of Spectre including Craig, Christoph Waltz, Naomie Harris, Lea Seydoux, Monica Bellucci, Stephanie Sigman and Ben Whishaw.
Despite all those royals being there however, Craig only had eyes for wife Rachel Weisz and packed on some serious public displays of affection during the event. The PDA no doubt came as a surprise to onlookers given the couple have gone to great lengths to keep their relationship out of the spotlight, but it sure was cute.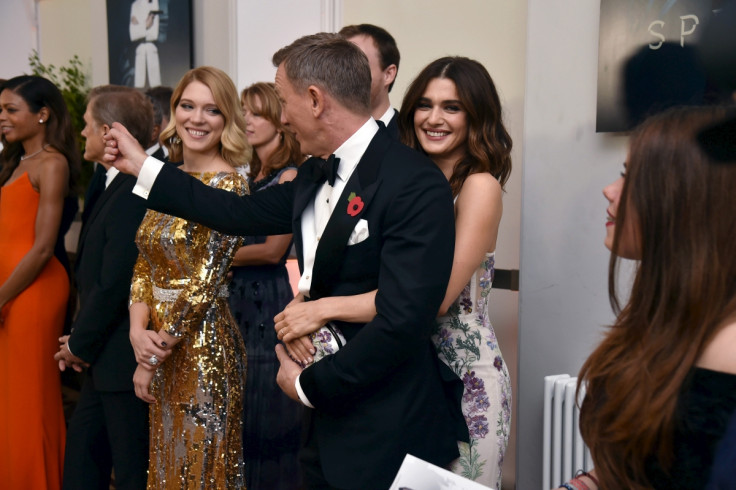 He's quitting Bond, he's not quitting Bond
Off the back of his statements to Time Out London, many concluded that Spectre would mark Craig's last outing as iconic British spy James Bond, despite him being contracted for one more movie. It even got to the point where fans were seriously suggesting he would be named as his replacement, with actors such as Idris Elba, Henry Cavill and Tom Hardy making various lists.
On the prospect of who might take over from him, Craig told the same publication: 'Look, I don't give a f**k. Good luck to them! All I care about is that if I stop doing these things we've left it in a good place and people pick it up and make it better. Make it better, that's all."
He went on to suggest that while his return is not entirely out of the question, he is opting not to discuss it with anyone at the moment as he wants a complete break from the character. "For at least a year or two, I just don't want to think about it,"
Signed on for upcoming TV series Purity
Earlier this year, Craig officially signed on to appear in upcoming US television series Purity (based on Jonathan Franzen's novel); a 20-episode series that sent Bond fans into a frenzy, as they speculated that it could mean he will be too busy to reprise the role as 007 in the next instalment of the franchise.
Regardless of how it will affect 007, Craig will reportedly be playing German Andreas Wolf, who helps a US woman named Purity track down her father. The series has yet to confirm a broadcaster apparently, but Showtime, Netflix, FX and Amazon are in a bidding war to get the rights.
Star Wars: The Force Awakens cameo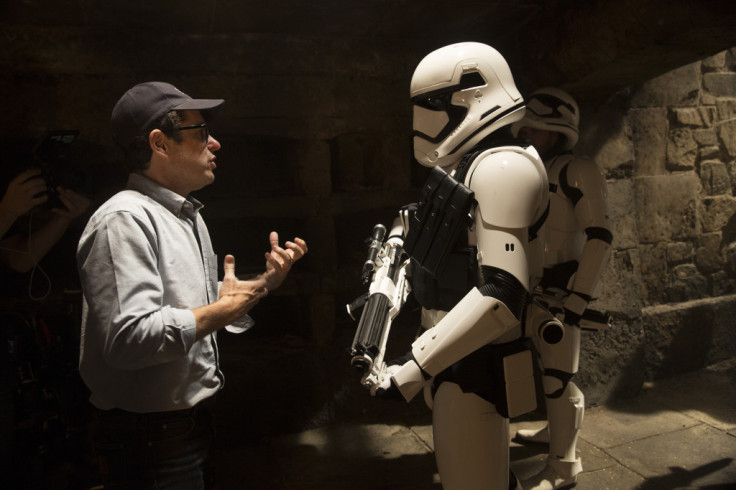 During the time that JJ Abram's Star Wars: The Force Awakens reached cinemas, it emerged that Craig actually had a cameo in the eagerly-anticipated sci-fi film. While his role as a stormtrooper was widely-discussed around the release, few realised that Craig actually features in a prominent moment, in which he speaks four lines of dialogue in the seventh film in the well-loved franchise.
Craig is said to appear in a short scene opposite Daisy Ridley's character Rey, who mind controls Stormtrooper JB–007, before they become involved in a hilarious exchange. A source said of the sequence: "It was just going to be a 'blink and you'll miss it' cameo but in the end he's in a very memorable scene. The Star Wars cast and crew want to keep the mystery up though and don't want to confirm on record that it is him in the mind control scene. Maybe it's so Stormtrooper JB-007 can pop back for the sequels?"
For more entertainment news follow A-List on Twitter @Alistinsider