While his next project to hit the big screen, Rogue One: A Star Wars Story, won't reach cinemas until December 2016, it looks as if Diego Luna isn't ready to say goodbye to the genre of science-fiction just yet. The 36-year-old is reportedly in talks to join the cast in a new version of the 1990 film Flatliners alongside Ellen Page.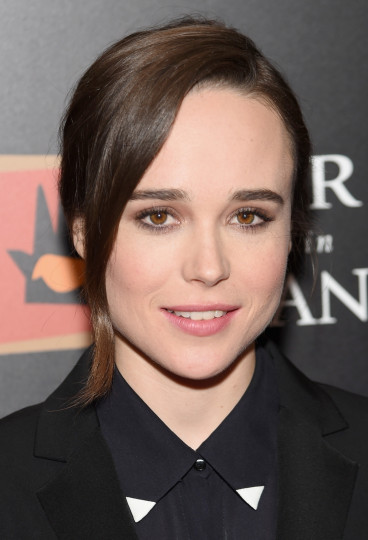 Entertainment news site The Wrap reports that the Sony movie will be a remake of the 1990 film of the same name, which starred Julia Roberts, Kiefer Sutherland and Kevin Bacon. However, this take on the story allegedly vows to present more diverse characters, arguably spurred on by the recent #OscarsSoWhite controversy and the growing scrutiny of Hollywood's inclusion problem.
Niels Arden Oplev, director of 2009's The Girl With The Dragon Tattoo, is on board to take the helm and will reportedly be working from a screenplay penned by Source Code's Ben Ripley. Michael Douglas and Laurence Mark are set to produce.
As far as the basis for a storyline goes, this version will likely follow a similar plot to the film that came before it, regardless of casting changes. Joel Schumacher's original movie revolves around a group of medical students who cause their own deaths, and then journey into the afterlife to find meaning in their own existence before being resuscitated in the nick of time. As expected, the experiments soon go awry and 'horror' ensues.
Aside from the eagerly anticipated Rogue One, Luna will next be seen in action thriller Blood Father opposite Mel Gibson as well as dystopian love story The Bad Batch with Jim Carrey and Keanu Reeves. Page, meanwhile, has also been busy. She's just finished promoting gay rights drama Freeheld. Also starring Julianne Moore and Steve Carell, the film opened to a limited release in the US last weekend. Page's other film, Into the Forest, co-starring real-life friend Evan Rachel Wood, also premiered at the Toronto Film Festival recently. While ongoing television series Gaycation, where Page explores the LGBT cultures of different regions is being broadcast on Viceland.
For more entertainment news follow A-List on Twitter @Alistinsider