America has taken Barack Obama for granted
It's now up to us to stand up for our collective vision of what the American dream can and should look like.
The US is a place that's constantly on the move. It's a land of boundless character, burning passion and unbridled optimism. It's a land riddled with gross inequality, institutional racism and stark ideological polarisation. Yet above all else, the US is a land defined by its limitless potential and its never-ending capacity for change.
And love him or hate him – agree or disagree with his politics – you can't deny Barack Obama has done his damnedest to try and personify that capacity for hope and change.
Over the course of the last eight years, we've lobbed every hurdle under the sun at our president, and cried foul at the slightest hint of any stumble. Resounding economic progress and sociological advancements were belittled by partisan spite, naysayers scoffed at the shrewd strengthening of foreign ties and vast swathes of the US used Barack Obama as a nonsensical scapegoat for issues of gun crime and racial tension.
We aged this guy to hell and back.
Yet despite our constant moaning and our nonsensical penchant for sadism and self-depreciation, President Obama never lost faith in the American people and their ability to inspire progress. And that's probably why, as we watched the president bid an emotional farewell to the world on Tuesday (10 January) night, we were also watching the end of an era.
As Barack Obama delivered his final address to the American people, his hallmark charisma – that warmth, compassion and hard-won wisdom – were on full display. And although he couldn't resist the odd humble brag about his rollercoaster time in office, the president's address was completely and utterly defined by its unabashed humility.
Barack Obama didn't, and never has, claimed ownership over the progress America has witnessed under his tenure. He's always recognised that each and every victory tallied up in the name of hope has been achieved by the many. What's more, he's always done his best to remind us that, despite our many differences, we're all united by one set of core, unbending principles.
Barack Obama's final plea to the American people has been this: march on, but do not do so blindly.
That modesty, and that brazen willingness to extend the olive branch and place the needs of the many over the needs of the privileged few will find no shelter in the Oval Office of President Obama's successor. The dignified statesman to which we've become so accustomed and taken rudely for granted has performed his final curtain call – and for better or for worse, the Washington we've come to both love and hate is on the cusp of a terrifying transformation.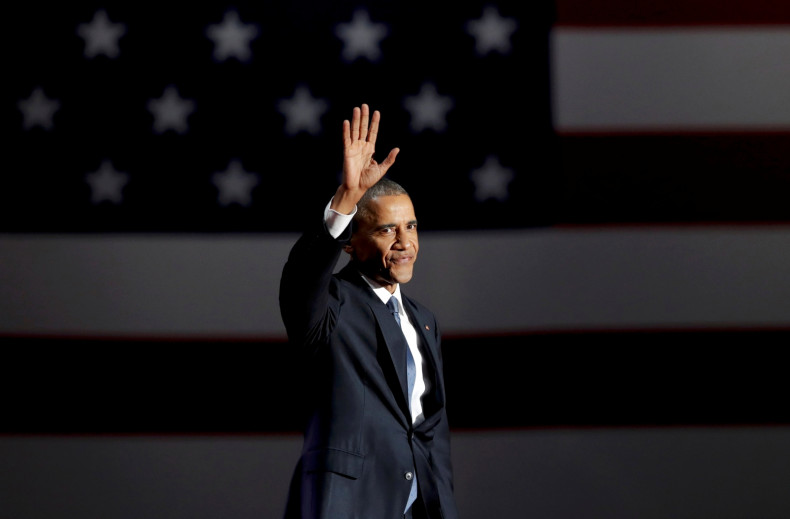 Nobody knows what's going to happen when Donald Trump is sworn in. We don't know whether he'll stand firm in his resolve to implement the grotesque distortions of nationalism and isolationism that won him the presidency, and we don't know if he's human enough to have been the slightest bit humbled by the poisoned chalice that Barack Obama has so gingerly passed on. But the US must march into the unknown and place our faith in the White House regardless.
And if nothing else, Barack Obama's final plea to the American people has been this: march on, but do not do so blindly. In order to build upon the unsteady legacy that President Obama has attempted to piece together in our name, it will now fall on every single one of us to hold fast and stand up for our collective vision of what the American dream can and should look like. The president has called on us to stay engaged, stay focused and challenge hatred and fear wherever we encounter it – and we've got to heed that call in earnest.
Say what you want about Barack Obama, and what he did or did not achieve as president. There were plenty of unrealised dreams, dashed hopes and bitter disappointments. But his belief in a brighter future relit a spark of civic inspiration that most of the world thought was dead and gone. Last night, in his final address as President, Barack Obama took that spark and passed it on to each and every one of us.
The world is getting darker every day; don't let that spark go to waste.