On Tuesday (10 January) night, outgoing US President Barack Obama made his final address to the US on stage in Chicago. Walking out to U2's City of Blinding Lights, Obama spoke for around 50 minutes, concluding his speech with the slogan that first carried him to the halls of power: Yes We Can.
Alongside listing his achievements, Obama brought the house down as he thanked the first lady, Michelle Obama, and his daughters for everything they had done during his time in office. Visably brought to tears at times, Obama made his way through the address in front of crowd that cheered loudly and stood often.
Here are the main takeaways from President Obama's farewell address:
The Obama Legacy
The president took a chance to list his achievements and note how much had changed during his time in office. He said they had reversed the recession, rebooted the car industry, created numerous jobs, thawed the relationship with Cuba, ended Iran's nuclear program, killed Osama Bin Laden and given millions of Americans health insurance under the Affordable Care Act (ACA).
Backing up the ACA, he said that if anyone could come up with a plan that was "demonstrably better", he would support it.
However, the biggest cheer from the crowd came when he brought up marriage equality.
Democracy is under threat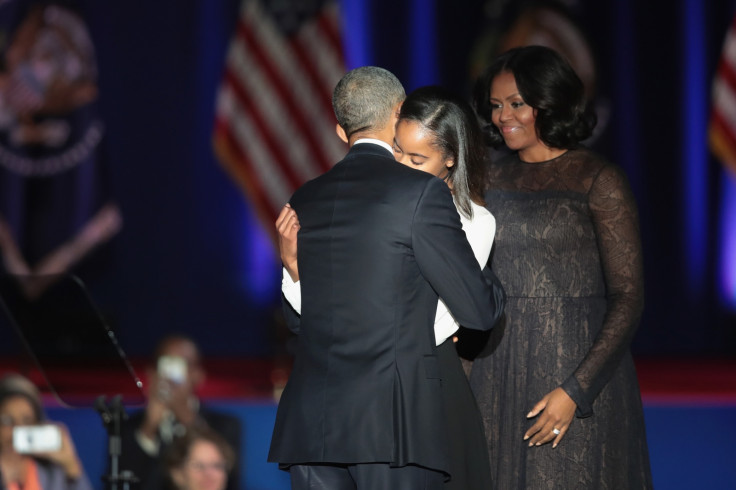 Obama structured his speech around the ways that democracy is being threatened. From fake news to echo chamber social media, "democracy can buckle" against fear, he said. He urged Americans not to take democracy for granted and said "we should be making it easier, not harder, to vote", an allusion to restrictive voting laws passed in some states.
He told people to be the "anxious, jealous guardians of this democracy".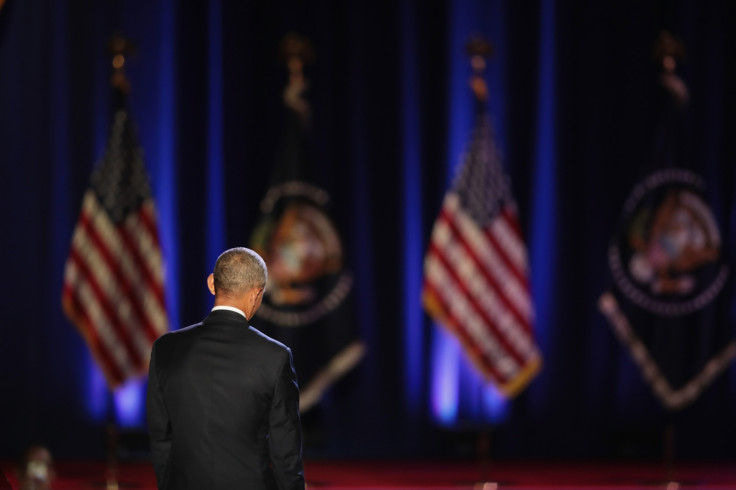 Intersectional togetherness
One of the biggest threats to democracy, the president said, was inequality. "If we don't create opportunity for all people, the disaffection and division that has stalled our progress will only sharpen in years to come," he told the crowd. "Stark" inequality is "corrosive" to democracy, he said, adding that "black and other minorities" should tie their struggles to the struggles of others, including "the refugee, the immigrant, the rural poor, the transgender American, and also the middle-aged white man who from the outside may seem like he's got all the advantages, but who's seen his world upended by economic, cultural, and technological change."
He also called on white Americans to acknowledge that "the effects of slavery and Jim Crow didn't suddenly vanish in the '60s" and that when minority groups express discontent "they're not demanding special treatment, but the equal treatment our Founders promised."
The battle of ideas
"Democracy does not require uniformity. Our founders quarrelled and compromised, and expected us to do the same," the president said, adding later that people were retreating into their "own bubbles" where assumptions are never challenged. He added that in that bubble, people "accept only information, whether true or not, that fits our opinions, instead of basing our opinions on the evidence that's out there."
"Science and reason matter," he said, bemoaning the partisan hypocrisy of those in government and saying that it is "not just dishonest, this selective sorting of the facts; it's self-defeating". But with climate change, he added, "without bolder action, our children won't have time to debate the existence of climate change; they'll be busy dealing with its effects".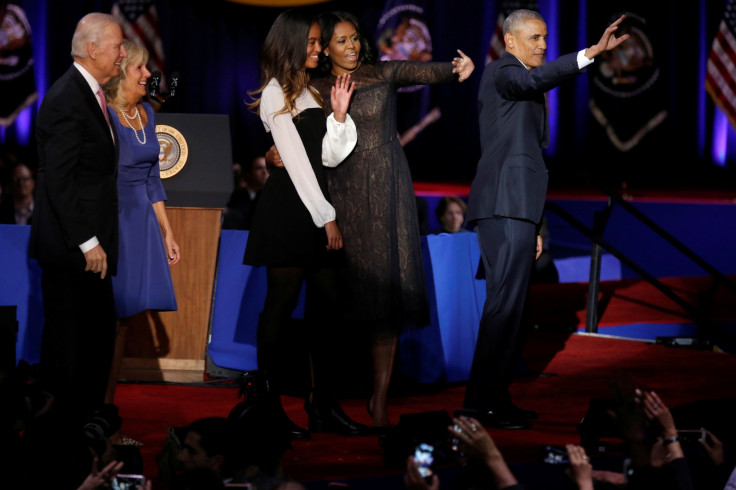 The responsibility of citizenship
"You were the change," Obama said early on in the speech. Democracy does not happen on its own, he went on to say, it happens with "each of us accepting the responsibility of citizenship". He called the American Constitution "really just a piece of parchment" that gets it power from the people.
Democracy needs you, was the concluding point of his address, a call to action for progressives: "If you're disappointed by your elected officials, grab a clipboard, get some signatures, and run for office yourself."
"Show up. Dive in. Persevere." he told Americans. Along with the call to action, he sounded a hopeful note about the future generation, saying he'd seen that the coming generation is "unselfish, altruistic, creative, patriotic".
Follow James Tennent on Twitter @duckytennent