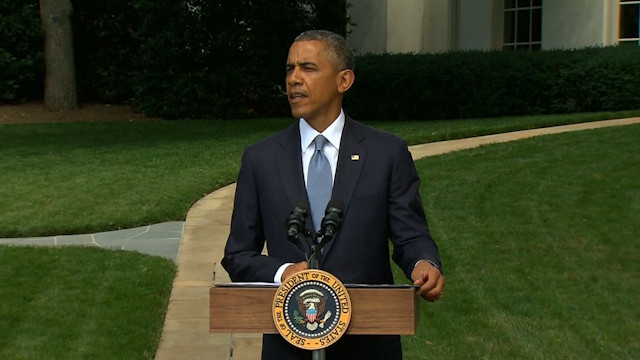 He counts rap mogul Jay Z as one of his friends and it looks like President Obama has ventured into the world of hip-hop himself.
A video making the rounds online shows the US leader belting out the first verse of Iggy Azalea's hit Fancy.
In the 90-second clip, Obama raps:
First things first, I'm the realest
Drop this and let the whole world feel it
And I'm still in the murda bizness
I can hold you down, like I'm giving lessons in physics
You should want a bad b**** like this
Drop it low and pick it up just like this
Cup of Ace, cup of Goose, cup of Cris
High heels, something worth a half a ticket on my wrist
Taking all the liquor straight, never chase that
Rooftop like we bringing '88 back
Bring the hooks in, where the bass at?
Champagne spilling, you should taste that
But everything is not as it seems. Obama's rap debut is actually the work of YouTube account user 'Baracksdubs', who has put together parts of the President's best speeches to create the impromptu performance.
That hasn't stopped the video going viral and garnering over a million hits on Youtube.
"I had to stop watching 31 seconds in. I thought I was going to have a f****ng seizure. I may even need therapy for this shit now," one viewer said.
Another wrote: "Hilarious !! :D Better than Iggy"
A third added: "He must of seen this by now, hello mr president."
But not everyone was impressed with the project, which probably took a painstaking amount of time and effort.
"You have a lot of time on your hands," one critic noted.
Another said: "The worst song in history by the worst artist in history, dubbed by the worst US President in history. Suck it down, people. Suck it down.
"People know about this but don't know that Ebola is spreading and killing everyone sooner or later."
Although the President has yet to comment on the video, Azalea did share the link with her 2 million Twitter followers.