US President Barack Obama is unlikely to visit Iran during his remaining time in office, as it would be considered 'taboo' amid a lack of desire for engagement from Tehran. The White House confirmed Obama had spoken with Iranian president Hassan Rouhani on the phone, but would not be making a trip to the Islamic Republic before the end of his tenure.
US deputy national security adviser Ben Rhodes was reported by The Hill to have told reporters on Obama's visit to Saudi Arabia: "I think the trip to Cuba was probably enough in terms of, you know, breaking a long-standing taboo.
"The president has always indicated that he is willing to engage the Iranian leadership if he believes that that could make progress on different issues. He's spoken to President Rouhani on the phone," Rhodes continued.
"The fact of the matter is we haven't seen from the Iranians, I think, a desire for that level of engagement," he added. "They've really focused on the channel between our foreign ministers. And so that's where I think it's most likely to continue."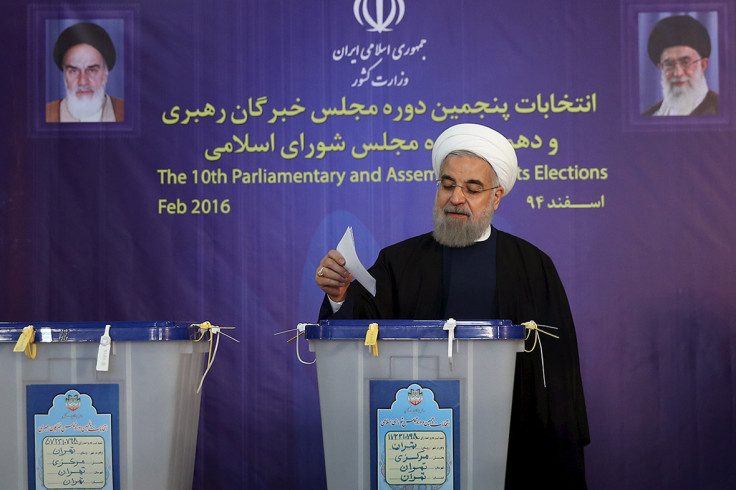 Relations between the US and Iran have long been fractious, with no formal diplomatic ties existing between the pair and a long-standing dislike of the US as being indicative of a 'controlling' West by Iranian hard-liners. Many US conservative politicians hold equal animosity towards Iran, with the majority of Republican presidential nominees stating that they would tear up the Iran nuclear deal, which came into effect in January this year.
Rhodes' comments came as Obama flew into Riyadh for talks with the Gulf Co-operation Council (GCC), amid a background of poor relations between Iran and Saudi Arabia, both of whom severed diplomatic ties with one another after the execution by Saudi Arabia of popular Shiite cleric Nimr al-Nimr and the subsequent arson of the Saudi embassy in Tehran.
However, reports from the kingdom indicate Obama received a cool reception in Riyadh, with the US president's visit not aired on state TV nor his plane met by King Salman, underlining the political and economic differences between the nations - not least falling oil prices and the bill being debated by Congress that could hold Saudi Arabia responsible for the 9/11 attacks.