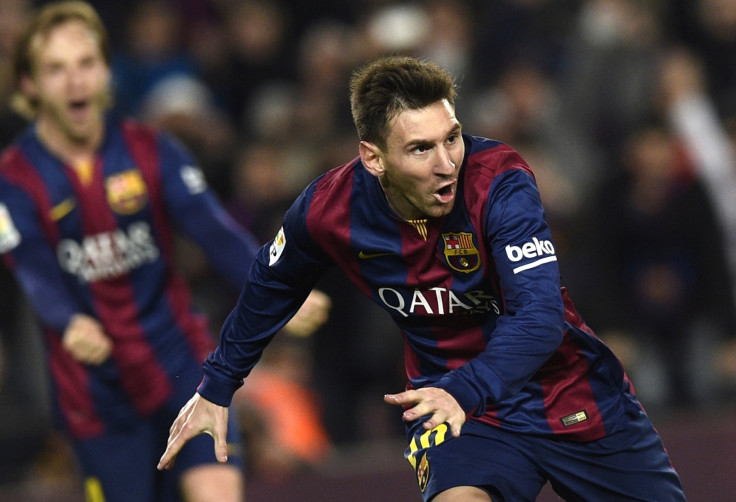 Barcelona legend Lionel Messi has admitted he has gone "through a lot of problems on and off the field" in recent months but says he has now put them behind him and is rediscovering his best form.
The Argentine's future at the Camp Nou has been under scrutiny recently times even though he committed his future to the club last year with a lucrative deal.
Earlier in the season Messi hinted a possible departure during an interview with OLE and the rumours remerged just after Christmas when reports in Spain claimed he had had a massive argument with manager Luis Enrique after the boss left him on the bench during the defeat against Real Sociedad.
Reports surfaced that the Argentina star had even issued the club with a 'it's the manager or me' threat claiming that he would leave if they didn't sack the manager at the end of the season. Chelsea were rumoured to be in pole position to secure his services – amid his close relationship with Cesc Fabregas.
Either way Messi and Barcelona have overcome the turmoil since that defeat against Real Sociedad, with the club registering six consecutive victories in La Liga and Messi scoring 11 goals and providing 7 assists.
Messi says now he was far from at his best during the last campaign but is relishing the challenge of getting back to being regarded as the best player in the World.
"The truth is that this year I tried to get to my best form as quickly as possible. I knew I was coming off the back of a not very good year, during which I went through a lot of problems on and off the field," Messi said, during an interview with Mundo Leo.
"It was a challenge to change the image that I had given out last season and to be the player I had been in previous seasons again. That was my objective and that's how I came out at the start of this season, really up for it."
Regarding the team's form since the Sociedad defeat, he said: "The truth is that we're in good shape at the moment.
"Luckily, after the match against Real Sociedad [a 1-0 loss], where we didn't start the year very well, everything changed. Now there is a different dynamic to the team, everything we do comes off. The team has a lot of confidence and we've changed the attitude and drive. That's why we're playing like we are at the moment, but there is still a long way to go.
"We still haven't won anything yet. There are many months of competition left in the league and in Europe. And we have to try and reach the cup final as well. We have to carry on as we are to reach our goals."