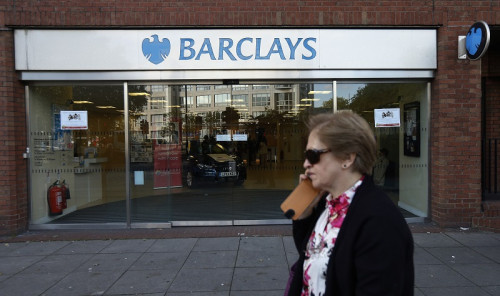 Barclays plans to axe hundreds of jobs in its investment banking division and cut around 400 branches in the UK.
Sources told IBTimes UK that as many as 400 senior managers, based mainly in London and New York, are expected to be made redundant due to the decision.
The firm is also expected to stop workers travelling for internal meetings and meetings with clients will be more controlled.
The lender is also expected to replace around 400 branches with smaller outlets in Asda supermarkets.
Antony Jenkins, chief executive of Barclays, revealed in February 2013 that under the bank's "Project Transformation", it would shed 1,800 jobs in its corporate and investment banking division as well as 1,900 in its European retail and business banking divisions.
Jenkins is also expected to unveil new five-year financial targets when Barclays releases its annual results on February 11.
The bank has also previously cut pay for its investment bankers, halted speculative trading in some asset classes and began efforts to reform its corporate culture.
Barclays declined to comment.
The news comes after Lloyds said is to slash more than 1,000 jobs in the UK as part of the lender's previously announced self-imposed strategic review.
The losses will fall within the employer's retail, risk, operation, and commercial banking divisions as part of the 15,000 jobs it had hoped to cut by 2014.
Lloyds said in total 1,080 jobs will be axed and an additional 310 roles will be moved to new employers under Transfer of Undertakings (Protection of Employment) Regulations (TUPE).
But the lender said it will also create more than 90 new roles across its retail, risk and commercial banking divisions.