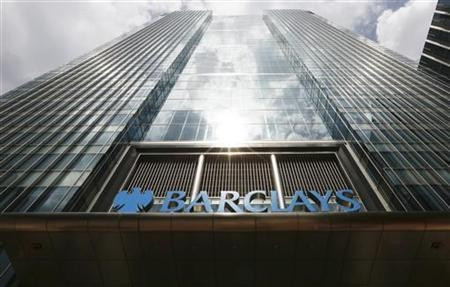 Britain's Serious Fraud Office has ordered several former Barclays traders for interviews after suspecting them of manipulating some of the world's important interbank lending rates.
According to Bloomberg, citing unnamed sources close to the matter, the SFO has sent notices to the traders based in the US and UK over the last six weeks to be interviewed under caution over their suspected involvement in Libor fixing.
The SFO can conduct three types of interviews; compulsory, under-caution and voluntary. Under UK law, an interview under caution can lead to the SFO using anything the suspect says as evidence in a criminal trial.
The SFO can seek an arrest warrant if the suspects do not turn up to the interview.
Markets are speculating that the SFO is preparing to criminally prosecute a number of traders after US prosecutors charged three former Rabobank traders over allegations that they colluded to rig benchmark interbank lending rates over a five year period.
Briton Paul Robson is among the three traders charged in the US, alongside Australia's Paul Thompson and Japan's Tetsuya Motomura, for conspiracy to commit wire fraud and bank fraud, as well as two counts of wire fraud, although none of the men are currently in US custody.
The SFO declined to comment due to it being an active investigation. Barclays also declined to comment.
Bank Settlements and Individual Prosecutions
Barclays was the first to settle with UK and US authorities in June 2012 for £290m (€341m, $448m) for try to rig Libor.
Nearly six months later and UBS agreed a record $1.5bn fine with US, UK and Swiss authorities for its role in manipulating a number of key benchmark interbank lending rates.
It also admitted to one count of wire fraud relating to rigging rates in Yen.
In February 2013, RBS became the third major bank to settle with US and UK authorities for £390m, following civil and criminal charges.
In September last year, Icap was ordered to pay £55m to US and UK authorities after a significant number of brokers, including two managers, attempted to rig rates between October 2006 and November 2010.
One month later, Rabobank's chief executive Piet Moerland quit earlier than expected after the Dutch lender was fined €774m by US, British and European authorities for its role in the manipulation of the key interbank lending rate Libor.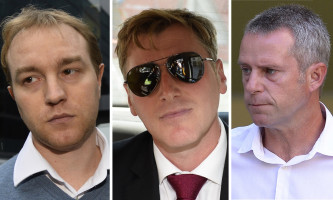 Out of the total amount, the Dutch lender will pay a €236m criminal fine to the US Department of Justice as Rabobank enters into a deferred prosecution agreement to resolve the charges.
Later on in December, Barclays, Deutsche Bank, Société Générale, RBS, UBS, JPMorgan, Citigroup and RP Martin were fined a combined total of €1.71bn by the European Commission for rigging the key benchmark interest rates Libor and Euribor.
Meanwhile, ten people have been charged with allegations, under US and UK investigations, into benchmark interest rate fixing.
Former UBS and Citigroup trader Tom Hayes and two former RP Martin brokers Terry Farr and James Gilmour appeared at a plea hearing on 17 December in the UK and plead not guilty.
The three are the first to face trial under the SFO's probe into Libor manipulation since the scandal broke out in 2012.