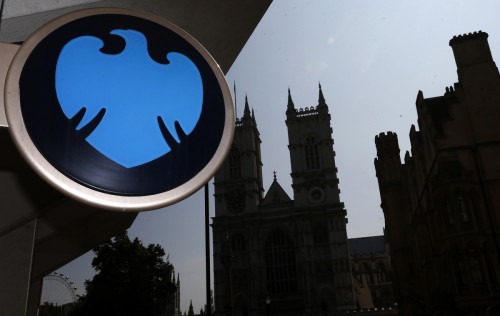 Barclays will reveal this week that it made £5.2bn in 2013 amid a raft of mis-selling scandals and, most recently, the theft of 27,000 of its customers' data.
According to a brief statement to the London Stock Exchange, Barclays will publish its full year results on 11 February 2014 at 0700 GMT, and announce adjusted profit before tax for 2013 of £5.2bn (€6.3bn, $8.5bn) and statutory profit before tax of £2.9bn.
The adjusted profit before tax number for 2013 falls below the £5.4bn analysts' forecast.
In July last year, Barclays called on investors for help to fill a £12.8bn capital black hole.
Financial Scandals, Fines, and Bonuses
The announcement comes a day after the bank admitted to launching an investigation into how 27,000 customers' data had been stolen and sold on the black market.
According to a statement by Barclays on 9 February, the bank said that it has notified regulators over the data breach and started a probe.
"This appears to be criminal action and we will co-operate with the authorities on pursuing the perpetrator," said Barclays.
It added that its initial findings suggested that the files were linked to the Barclays Financial Planning business, which closed in 2011.
In June 2012, Barclays became the first bank to settle with US and UK authorities over Libor fixing. Since then, it has settled with European authorities over the same allegations.
Meanwhile, it is still being investigated, alongside a number of other banks, for potential foreign exchange market manipulation.
It has also shelled out billions of pounds in compensation for mis-sold payment protection insurance (PPI) victims and is tussling with thousands of claims over the mis-selling of complex derivatives.
While Barclays' boss Antony Jenkins said he was abstaining from taking a bonus for 2013, the bank's pay practices came under fire again, after firm revealed that Barclays staff around the world will share a bonus pool of between £2.3bn and £2.4bn, which represents a 10% increase on last year.
While reports surfaced over Barclays capping 2013 cash bonuses for investment bankers at £140,000, sources told IBTimes UK that "most of the staff have had their base salaries increased and their variable payments decreased."