The Rise of Shareholder Activism: How Investors are Saying No to the Bosses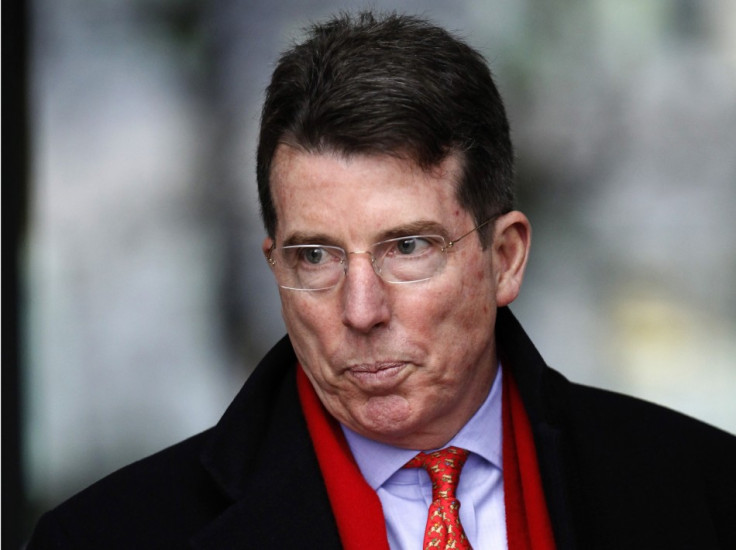 "Beware the Ides of March," Julius Caesar was famously warned by a soothsayer, or so Shakespeare has it, before the Roman Emperor was murdered by a group of more than 60 conspirators led by his most loyal and prominent backer, Brutus.
You would think things may have changed since 44 BC, yet a group of modern corporate emperors, if you believe the caricatures, share Caesar's arrogance and gluttony for the finest wine, food, and women - and unfortunately for them there were no soothsayers in New York or London's sky-scraping temples forewarning of an impending revolt.
Chief executives and their boards were once well-served by their own moneyed backers who happily rubber-stamped gargantuan pay packages in exchange for tidy dividends.
Then came the financial crisis and empires began to crumble.
Profits became losses, dividends were slashed, and investors saw the value of their holdings plummet. Yet all the while the chief executives and board members enjoy vast salaries and bonuses.
Something has to give way and going by the current trend it looks like it is shareholders' patience.
Aviva's Andrew Moss latest executive pay casualty
Aviva's chief executive Andrew Moss became the latest casualty in what is fast becoming a popular uprising of shareholder activists, no longer willing to maintain the kind of pre-crisis pay packages while not seeing the returns to justify them.
Moss bowed to increasing pressure from Aviva's shareholders, who watched their stock value drop by nearly a quarter in 2011, and waived a 5 percent pay rise as an appeasement.
In the same year as the stock was falling, Moss pocketed £2.69m in his pay deal, with a mix of salary and bonuses.
Britain's second-biggest insurer is in the middle of an executive pay review, catalysed by the strength of feeling among its investors that pay at the top is excessive.
"We take the views of our shareholders very seriously," said a fearful Scott Wheway, chairman of Aviva's remuneration committee, after announcing Moss's rejection of a pay rise.
"A number of shareholders have indicated that they would like to see a different approach to the way we compensate senior directors on recruitment and an even closer correlation between our pay packages and shareholder returns.
"Having listened to them, we have sought to address their concerns and will continue to engage with them on this matter."
Barclays' Bob Diamond, £17.7m and an apology
Bob Diamond, the American boss of Barclays, felt the wrath of his shareholders at the bank's recent AGM when he was heckled during his speech.
Investors in Britain's fourth-biggest bank were angered by his £17.7m pay package and that they had seen their dividend payments decline.
Barclays themselves have admitted that the 6.6 percent return on equity handed to shareholders in 2011 was "unacceptable" given that it has a target of 13 percent.
To put this in further context, Barclays paid out £660m in dividends last year, while its staff bonus pot for its investment banking arm was £1.5bn.
The chairman also apologised to shareholders for the way Diamond's pay package had been handled.
"On some matters we should have communicated earlier and more clearly," chairman Marcus Agius said at the Barclays AGM.
"For this I apologise and I assure you that in the future we will be engaging differently and more purposefully with shareholders in order to ensure that we obtain a broader level of support on remuneration policy and practice."
When it came to voting on Diamond's pay package, 27 percent of shareholders furiously rejected it.
Credit Suisse 'should be ashamed'
Credit Suisse shareholders gave a swift kick to the shins of the Swiss investment bank's executives when almost a third voted against pay deals set out by the remuneration board.
"You should be ashamed of yourselves for taking so much money away from us," shareholder Rudolf Weber told executives, to applause from others in the room at an address to Credit Suisse investors.
"We are the owners of this bank, and you are our employees. We should be the ones who decide what you earn," Reuters reported him as saying.
Major US investment bank Citigroup suffered the anger of investors when a majority voted down an increased remuneration package for top executives.
The package would see the bank's chief executive Vikram Pandit claw in £9m despite Citigroup's stock value having free-fallen by 90 percent over the past five years, since the financial crisis.
Unfortunately for the shareholders the vote is not binding, though the bank's board said it would meet with them to discuss this "serious matter".
RBS and angry taxpayers
Back in the UK, RBS, which is 83 percent owned by the taxpayer after it was bailed out by the government in 2008, caused much public outrage when it awarded chief executive Stephen Hester a stock bonus worth £1m.
In ordinary circumstances public outrage probably would not bother bankers much, but the problem for RBS is that the public are its shareholders.
After a short period of political wrangling, widespread condemnation in the press, and a few angry letters from the public Hester waived his bonus for the year and settled for his £1.2m salary.
With several high profile examples of increasing shareholder activity at big companies it looks like executives have more to worry about than the current global financial crises.
© Copyright IBTimes 2023. All rights reserved.