Barclays selects Smart Contract Templates internal team to join its Accelerator programme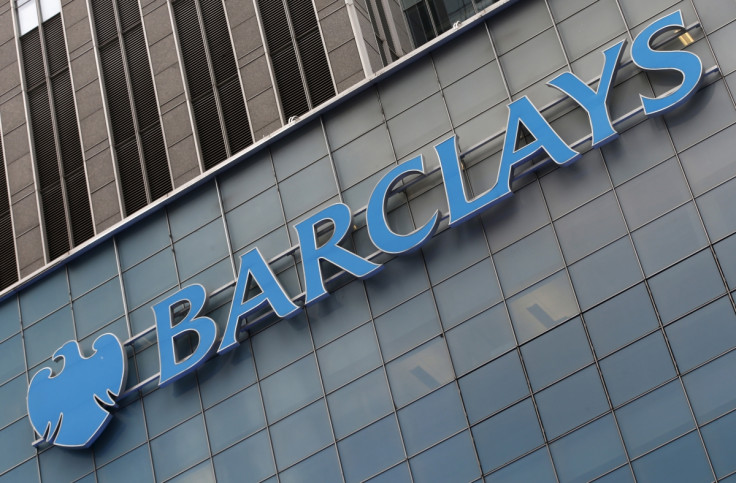 An internal team from Barclays Investment Bank, researching smart contracts on distributed ledgers, has been selected to join the latest cohort of FinTech startups that have made it into Barclays' famous Accelerator Programme, powered by Techstars.
The 'Smart Contract Templates' internal team, led by Dr Lee Braine of the Investment Bank CTO Office at Barclays, was chosen following an internal competition across the bank. Braine explained that ideas were pitched from across the group and the selected one came from the Investment Bank.
The inspiration behind the idea came from the blockchain space, but it was focused on the intersection of business logic and legal prose – a topic which hasn't received a great deal of attention to date, although that is expected to change as smart contract technologies mature.
Within the parlance of blockchains, a 'smart contract' comprises event-driven business logic that can take custody over assets on a shared ledger. It's a hot topic right now within the enterprise technology arena and is being explored by consortia, such as the R3 group, as well as individual institutions and startups – all looking at use cases, architecture, design, and experimentation.
Braine told IBTimes UK: "We saw an opportunity to contribute to technology research in the area of smart contracts by exploring in greater depth a specific topic that hasn't received great attention to date: connecting legal prose with business logic via a common language. There are difficult design challenges with creating such new domain-specific languages and technical challenges with their corresponding transformations – and we are exploring those challenges in depth."
Braine said the initiative would build on Barclays Investment Bank's distinguished history in the field of domain-specific languages, such as its Functional Payout Framework to represent and process financial derivatives which was published in the Journal of Functional Programming.
"We are currently focusing on only the very top of the architecture stack where legal prose is connected to business logic and we are effectively agnostic of the various underlying smart contract and distributed ledger technologies. There are quite a few different underlying technologies, such as Ethereum, that consortia and institutions are currently experimenting with and evaluating."
He added that while the range of potential use cases of smart contracts is broad, the team's initial research is focusing on financial products in capital markets that already have a high degree of contract standardisation.
"We have brought together a diverse team to innovate during this Accelerator period, ranging from Barclays' internal subject matter experts from Business, Legal and Technology to external academic reviewers – and we very much look forward to further external collaboration as this initiative progresses. I'm excited to lead this Smart Contract Templates team through the Accelerator and build on its executive sponsorship from Brad Novak, the Chief Technology Officer for the Investment Bank at Barclays," said Braine.
The 'Smart Contract Templates' team, led by Dr Lee Braine, joins a diverse range of 10 FinTech startups on the 3-month Accelerator programme:
Agent Cash (point-of-sale software with online store and inventory management);
Cuvva (hourly car insurance cover);
DigiSEq (secure provisioning for payments on consumer devices);
Forwardlane (cognitive computing with risk analytics for wealth management);
Helm (cyber security for legal and compliance);
MARK Labs (social impact investing for wealth management);
Seldon (machine learning platform);
Swift (mobile savings tool for unbanked consumers in emerging markets);
Tallysticks (blockchain-based solution for invoice automation and financing);
and Zighra (cyber security using cognitive analytics to monitor smart devices).
© Copyright IBTimes 2023. All rights reserved.