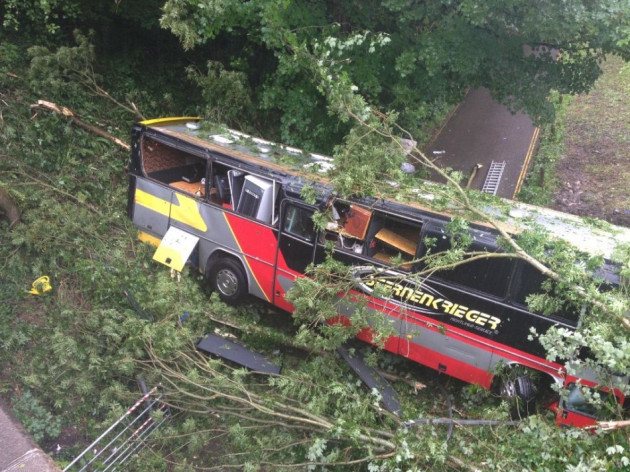 American punk band Baroness had a lucky escape when their tour bus plummeted 30ft from a viaduct while on the way to a gig.
Two people were seriously injured and seven others hurt when the bus came off the road at Brassknocker Hill in Bath.
Agents for the band confirmed the accident and said the gig in Southampton would be cancelled.
A spokesman said: "It is with great regret that we have to inform you that Baroness were involved in a very serious road accident and will not be able to perform at Talking Heads tonight."
Two people had to be freed from the wreckage by firefighters and rushed to Frenchay Hospital in Bristol. Seven others were taken to the Royal United Hospital in Bath.
An Avon and Somerset Police spokesman said: "Police are investigating the circumstances of the accident."
Hailing from Savannah, Georgia, Baroness are a four-piece punk and progressive metal band formed in 2003.
They were founded by former members of Johnny Welfare and the Paychecks and the band's singer John Baizley designs the artwork for all of the band's albums. The other band members are Allen Blickle, Peter Adams and Matt Maggioni.
They recently released their third album, Yellow & Green.