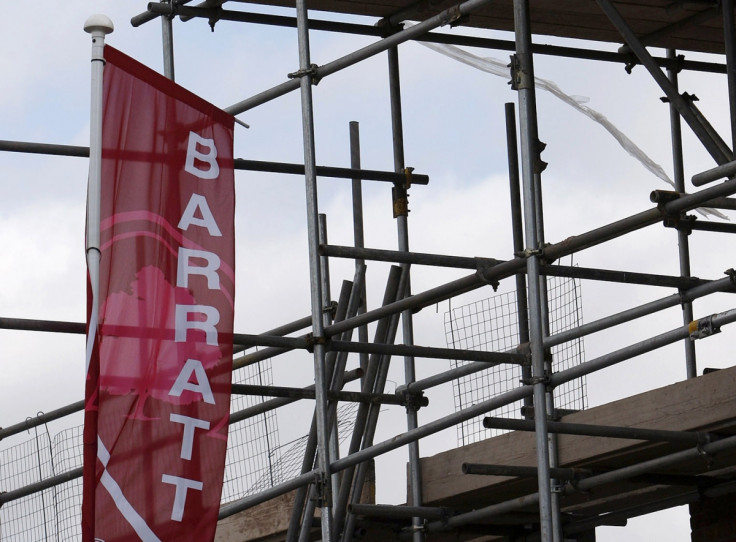 Shares in Barratt Developments rose more than 3% early on Wednesday (22 February), after the housebuilder reported a surge in first half pre-tax profit, as the rate of completion outside London hit the highest level in nine years.
The FTSE 100-listed company said that profit before tax grew 8.8% year-on-year to £321m ($401m, €380m) in the six months through to 31 December, beating its own expectations, while its profit from operations was up 7.4% at £324m.
Total revenue, however, declined 3.2% to £1.82bn, while the gross margin for the period improved 2.1 percentage points year-on-year to 20.7% and operating margins climbed 1.7 percentage points to 17.8%.
The group completed 7,180 plots over the period, down 5.8% from the corresponding period in the previous 12 months, although the rate of completion on sites outside London was at its highest level since 2008. Barratt added completions in London were in line in with the planned build programme, adding it expected a "significant uplift" on wholly owned sites in the second half.
Barratt, which following the positive first-half figures hiked its interim dividend by 21.7% year-on-year to 7.3p, added return on capital employed stood at 27% for the half-year, up 1.5 percentage points from the corresponding period last year.
"With a record forward order book, strong consumer demand and a positive lending backdrop, we remain confident in our outlook for the full year," said chief executive David Thomas.
"Our confidence in the business going forward is reflected in the improved and extended Capital Return Plan."
The updated Capital Return Plan sees ordinary dividend cover reset at 2.5 times and a special dividend of £175m payable in November 2017 and November 2018. George Salmon, equity analyst at Hargreaves Lansdown, said that signalled optimism was returning in the housebuilding sector, following an uncertain six months.
"Up to now, the UK's housebuilders have generally espoused a tone of cautious optimism following the Brexit vote," he said.
"The extension of the group's generous capital returns plan is certainly eye-catching, but the decision to pay out a higher proportion of earnings in the ordinary dividend is just as much of a sign of its confidence.
The higher dividend pushes the yield on the shares to more than 7%. With little sign of the feared post-Brexit slowdown materialising as yet, the shares should continue to look attractive to income chasing investors."