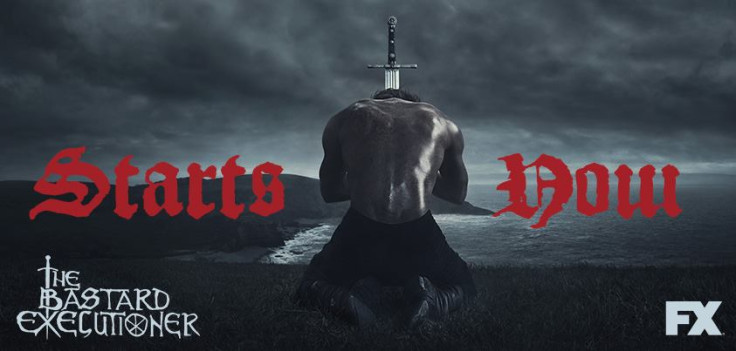 After an extremely bloody premiere episode, Kurt Sutter's medieval epic The Bastard Executioner will return with episode 3 titled Effigy/Delw on Tuesday 22 September on the FX Network. The upcoming episode will establish Wilkin Brattle's as an executioner.
In the premiere episode, Lee Jones' character avenged the murder of his wife and unborn child, by killing the ruthless tax collectors. However, to protect himself from the sharp swords of the tax collectors he sought help from Annora of the Alders.
Annora and the Dark Mute have their own evil mission, which is secretly linked to Brattle. But the two, who are pretending to be friends in front of the former knight, ask him to adopt the name of Gawain Maddox, an executioner who died fighting for Baron Ventris and his brutal gang of tax collectors.
The official synopsis of episode 3 reads: "When an unlikely suspect is charged with treason, Wilkin must carry out his duties as the new executioner."
Click here or here to watch the episode via live stream online on FX Networks.
According to Deadline, the two-hour premiere episode drew in a total 3.61 million. "The demo and its total audience, The Bastard Executioner had a 71% lift from its Live+Same Day results to 1.79 million and 3.61 million, respectively.
Fans of Sons of Anarchy are expecting Sutter to deliver an equally engaging series with unexpected twists and turns in the historical saga. The Bastard Executioner episode 3 titled Effigy/Delw returns on the FX Network on Tuesday 22 September in the US.