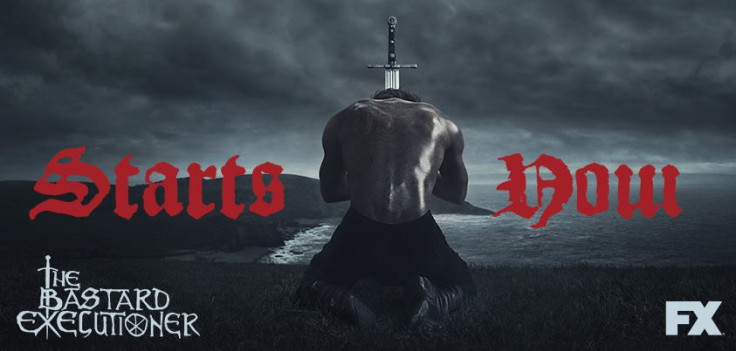 The blood-soaked premiere episode of The Bastard Executioner has divided its fans over the violence and gore it featured. The medieval epic from Kurt Sutter, the creator of Sons of Anarchy, is being compared to HBO's blockbuster series Game of Thrones and promises to continue the bloodshed as the series moves ahead with the rest of the episodes.
The synopsis of episode 3 titled 'Effigy/Delw' reads: "When an unlikely suspect is charged with treason, Wilkin must carry out his duties as the new executioner."
In the upcoming episodes, Wilkin Brattle (Lee Jones) will be shown battling his inner demons while navigating the political and emotional seas of his new profession. In the upcoming episode, Brattle will ask Annora if she can see his demons as he is preparing himself for the executions in order to do his job.
In the pilot episode of the14th century historical drama, Brattle seeks vengeance from Baron Ventris and his brutal gang of tax collectors after the barbaric death of his wife and unborn child. The rebel forces of Brattle outnumber Ventris' forces and kill them all in the process.
After the battle the broken and wounded former knight of King Edward I will be shielded by Annora of the Alders and her Dark Mute. She will tell the 'spiritually tortured' Brattle to protect his identity and adopt the name of journeyman executioner Gawain Maddox who was killed while fighting along with Ventris. Maddox was cruel to his wife and son, who are now relying upon the new man who has adopted their tormentor's name and identity hoping that at least he will not be as bad as Gawain was.
The series is set to take unexpected twists and turns throughout its 10-episode journey. The Bastard Executioner episode 3 Effigy/ Delw returns on FX Network on 22 September (Tuesday) in the US.