The elderly gay lover of Bastille Day terrorist Mohamed Bouhlel said he would 'spit on the grave' of the jihadi and revealed he had asked how to hire a truck weeks before his sick massacre, according to reports on Thursday (28 July).
French prosecutors believe Mohamed Lahouaiej Bouhlel drove a lorry along the packed Promenade des Anglais in Nice on 14 July, killing 84 innocent men, women and children.
The attack was claimed by the Islamic State (Isis) group, with detectives arresting five others suspects in connection with the attack. The 31-year-old married Tunisian who moved to France in 2005 had pledged allegiance to Daesh (Isis) and police are assessing whether or not Bouhlel had concrete links to the group.
French Interior Minister Bernard Cazeneuve believes that Bouhlel would have been radicalised "very quickly" and that sentiment is reportedly shared by a 73-year-old man who has been identified by detectives as the killer's 'principal lover' who said that in the weeks before the massacre, Bouhlel's personality changed.
In an interview with Paris Matchthe man said he had been in a "friendship" with bisexual Bouhlel for seven years, but admitted: "My best friend was a murderer, a criminal. If he had a grave I would spit on it."
Describing the weeks before the attack, he said that Bouhlel showed him beheading videos on his laptop and his personality transformed from a fun friend to someone quiet and withdrawn. "Momo (his nickname for Bouhlel) was somewhere else. He couldn't look us in the eyes. In one month he had changed," he said.
"He asked me: 'Tell me dear friend - he always called me dear friend - is it expensive to rent a truck? Do you know whether you have to leave a credit card or can you pay by cheque or cash? And if I don't give my credit card, can I still hire one?'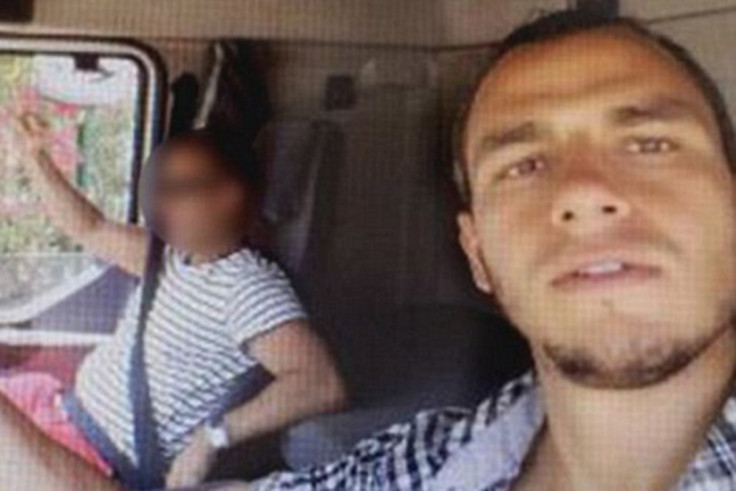 "I asked him why he was asking and what he wanted the truck for. He laughed and said: 'It's not for me. I'm asking for a friend - as a favour. I said 'Bugger that."
The unnamed gay man said he had known Bouhlel, a father-of-three, for seven years and said he was close to the former gym enthusiast and drug user. He said that Bouhlel preferred women and that being gay was not 'his thing' and even said that the jihadist was kicked out of a gym after being spotted watching women exercising.
"He was tender, kind and didn't like confrontation. But he was also frustrated and easily influenced. We talked about the jihadists but he told me: 'I don't care about the war. What interests me is f******. You know I can do this five, six times a day", he said in an interview with Paris Match reporter Arnaud Bizot.