Nice attacker Mohamed Lahouaiej-Bouhlel took selfies with truck used to kill 84 people
Photos show smiling attacker Lahouaiej-Bouhlel posing in front of truck.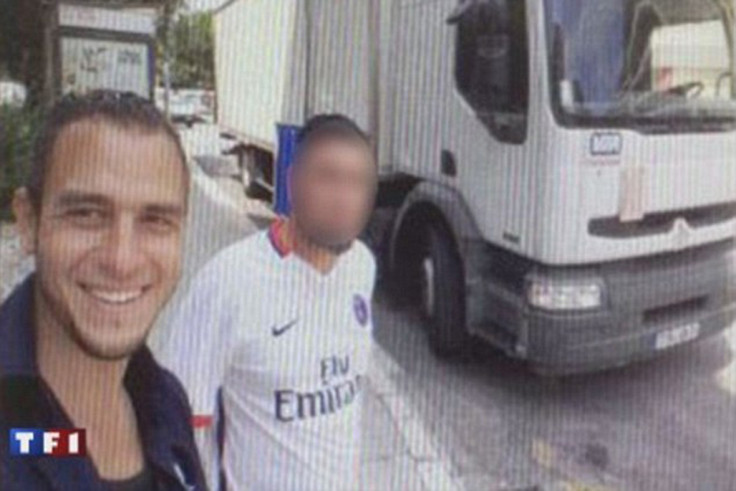 Nice truck attacker Mohamed Lahouaiej-Bouhlel took a series of selfies with his truck prior to his deadly attack on dozens of people celebrating Bastille Day in the southern French city of Nice, it has emerged.
Ten children were among the 84 people killed in the 14 July attack in Nice, when Lahouaiyej-Bouhlel drove a white truck at top speed into crowds gathered to watch a Bastille Day fireworks display on the Promenade des Anglais seafront, before he was shot dead.
Following the attack, tens of thousands of social media users stood in solidarity with victims using the hashtag #JeSuisNice and #LiberteEgaliteFraternite – the French national motto.
The now released photos were apparently taken with his mobile phone two days before he drove into the crowd. One of the two photographs shows him smiling in front of a 19-tonne white lorry in the company of another person, wearing a Paris Saint-Germain football shirt.
On the second selfie, the 31-year old Tunisian is seen giving the finger while at the steering wheel of the truck, alongside another unidentified person.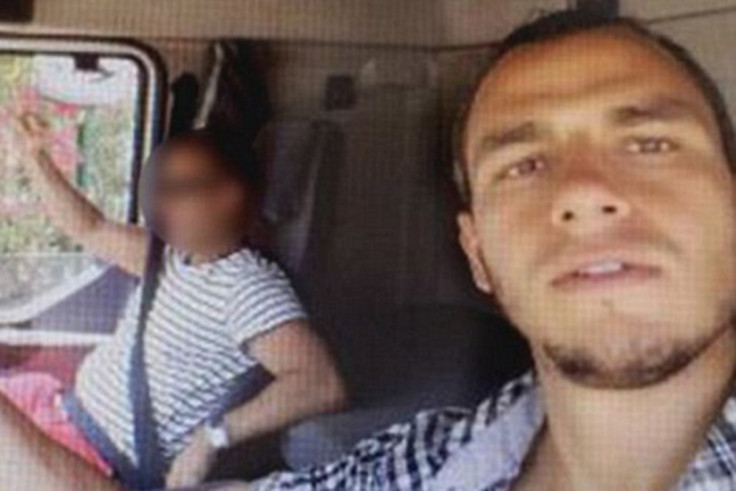 'Links between attacker and Isis' not established
There is a debate in France around whether Lahouaiej-Bouhlel's attack was motivated by Islamist beliefs or mental illness.
According to Paris prosecutor Francois Moulin, Lahouaiej-Bouhlel had made several internet searches from 1 July 2016 for videos of fatal road accidents videos and typed keywords including, "horrific fatal accident", "terrible fatal accident" and "warning, graphic content".
Islamic State (Isis) claimed responsibility for the attack on Friday (15 July). However, on Monday French Interior Minister Bernard Cazeneuve said that there was no evidence that Lahouaiej-Bouhlel was in contact with extremist networks.
While it emerged "loner" Lahouaiej-Bouhlel consumed alcohol and pork in defiance of Islamic beliefs, he also allegedly visited Islamist terror websites in recent months and is heard on film footage screaming "Allahu Akbar".
Cazeneuve said: "We need to know now what the links are between the person who committed this despicable attack and terrorist networks. For now, these links have not been established by the investigation."
Speaking on RTL radio, Cazeneuve said that the attack bore "completely the message of Isis".
While the attack was reportedly premeditated, French investigators are yet to find whether or how Lahouaiej-Bouhlel was been radicalised by the Islamist militancy.
"We cannot exclude that he was an unbalanced and very violent individual, and it seems that his psychology demonstrates these traits, was at one time, in a rapid radicalisation, (was) committed to this absolutely appalling crime," Cazeneuve said on Monday (18 July).
The interior minister had previously said that the truck driver "appear(ed) to have radicalised very quickly".
© Copyright IBTimes 2023. All rights reserved.