French authorities have awarded the Legion of Honour to British actress Kristin Scott Thomas as France celebrates Bastille Day.
The British actress is one of eight foreign personalities living in France decorated among a total of 544 people given gongs.
The award is handed to civilians three times a year, on 1 January, Easter Sunday and Bastille Day – the French National Day, which is celebrated on 14 July each year.
The President Francois Hollande is expected to address the nation at 1pm local time.
What is Bastille Day?
While many attribute Bastille Day to the taking of the prison of the same name on 14 July 1789 and the release of seven prisoners, the celebrations actually commemorate the Federation Party (Fête de la Fédération) which celebrated the unity of the French Nation during the French Revolution.
The party, which took place on the Champs-de -Mars in the French capital Paris on 14 July 1790 on the first anniversary of the storming of the Bastille, was held on the initiative of the Marquis de Lafayette, a French officer who played a key role in the the French Revolution.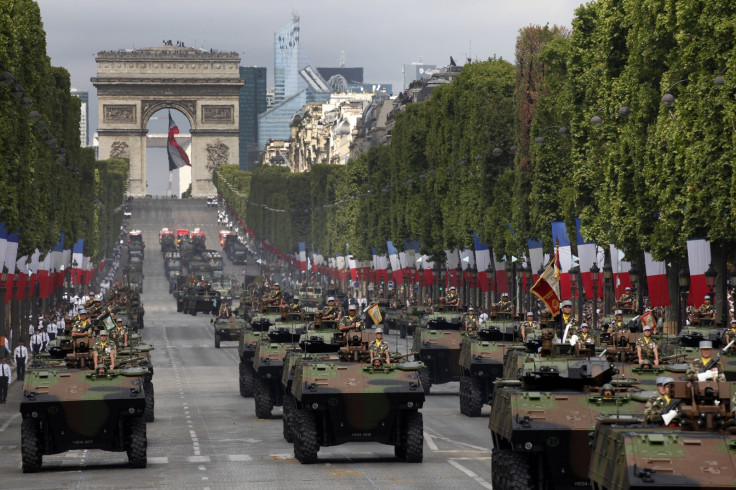 The officer is said to have wanted an event to celebrate the French reconciliation, especially the newly federated national guards of France. King Louis XVI was present at the party, where he took an oath to the nation and to the law.
It was not until 14 July 1880 that the commemoration of the 14 July reappeared under the Third Republic.