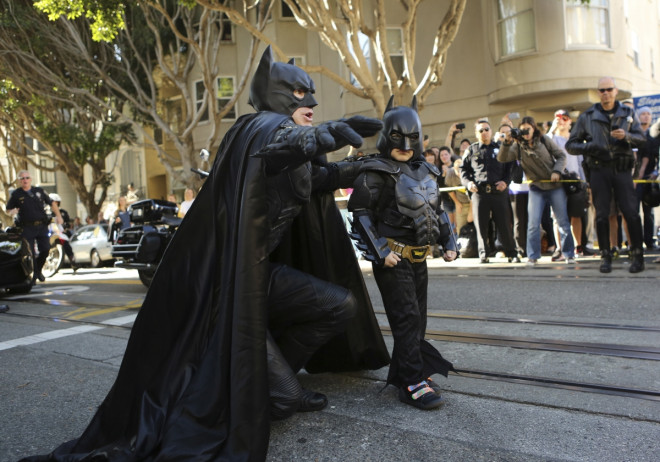 As part of their celebration of movie heroes the Academy of Motion Picture Arts and Sciences was to give Batkid a moment he'd never forget at this year's Oscars – until they scrapped plans on the day of the show.
IBTimes.com report that the segment would involve current Spider-Man actor Andrew Garfield introducing Batkid – aka leukaemia sufferer Miles Scott – as "the world's next superhero" before five-year-old walked on to stage.
Last November 10,000 people signed up to help the Make-A-Wish foundation set up a special day for young Miles, with a further 15,000 lining the streets of San Francisco and many more following the story online.
Huge areas of the city were shut off as Miles took on Batman villains The Penguin and The Riddler, defused a bomb, rode in a donated Lamborghini (the Batmobile) and was awarded the key to the city by Mayor Ed Lee.
He was set to appear on-stage following a vignette of cinematic heroes introduced by Captain America star Chris Evans, and even rehearsed the moment on Saturday complete with Batkid backdrop.
Early on Sunday morning however plans were nixed and the Scott family were left disappointed. This would also explain why Andrew Garfield never appeared on the show despite being announced as a presenter.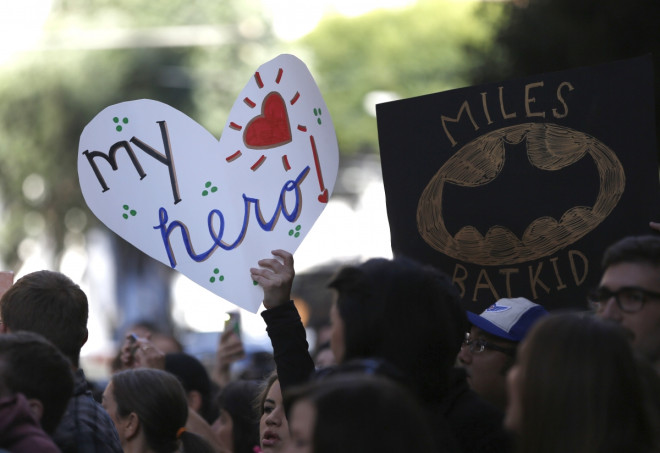 Miles' mother Natalie Scott said: "I don't know if they ran out of time, of if there was something about the segment they didn't like. It got pulled so quickly that we didn't have a lot of insight into what was going on."
According to Scott her son - who has completed his treatment and is doing very well - took the disappointment in his stride. "We told him that it didn't work out, but we ended up having fun anyway. It is kind of a disappointment, but things happen."
A source close to Batkid's family added: "Of course Miles and his family were disappointed. It was heart-wrenching to speak to them. The last thing they wanted was to see their son disappointed."
The Make-A-Wish foundation was quick to point out that they were not responsible for Miles' moment being pulled.
Josh deBerge, national communications manager for the Make-A-Wish of America organisation said: "Make-A-Wish was not involved in any way with any decision about what did not or what did make it in on-air that evening."
The Academy did not respond to Mashable's request for comment.