Ben Affleck dons the black cape for his first-ever appearance as Gotham's vigilante in the much-awaited Batman versus Superman film, but this is not the first time the actor is wearing his superhero pants. Affleck earned himself some rotten tomatoes for his role as Daredevil in the film about the blind superhero, but later saved things with a Golden Globe nominated performance in Hollywoodland, in which he played actor George Reeves, made famous for his role as Superman in the 1950s TV series Adventures Of Superman.
With the release of the superhero versus superhero film right around the bend, visual editor Todd Spence played with some scenes from the film Hollywoodland to create a parody trailer for Batman v Superman in which Affleck plays both Batman and Superman. Henry Cavill has been omitted from this special trailer.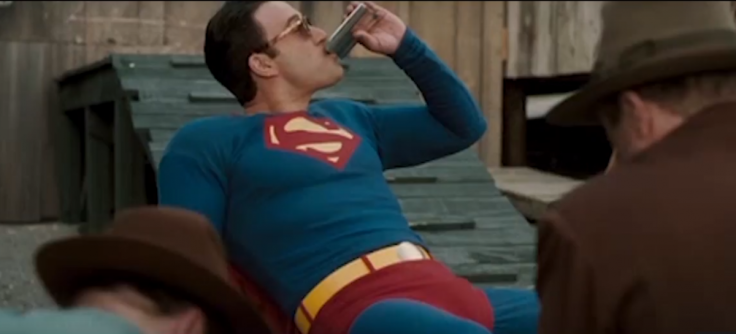 The new video mixes the drama and action of the upcoming movie with comic elements from the 2006 film and comes with a rating advisory: "The following preview has been made for all audiences who enjoy Ben Affleck." In one scene for example, Superman costume-wearing Reeves-Affleck asks, "You can't see my p***s, can you?" Which is followed by a glare from Bruce Wayne-Affleck.
The trailer ends with credits that read: "Ben Affleck created by Mr and Mrs Affleck"
Batman v Superman: Dawn of Justice which releases on 25 March has the big job of outdoing previous movies about the two superheroes. Those who watched the film in special premieres in LA and New York have already labelled it a hit and even claimed the Gone Girl actor might be their favourite Batman as yet.