Battle for Mosul: Chemical plant torched by Isis leaves many injured from 'toxic smoke'
US soldiers are wearing masks to protect against sulphur fumes.
Deadly fumes released when a sulphur plant was blown up by Isis have killed two Iraqi civilians and injured many others. US soldiers involved in the fight for the Iraqi city of Mosul wore protective masks as a chemical facility was set alight. Toxic gases caused by the blaze were blown towards the Qayyara airfield – the main US hub supporting the operation in the ongoing battle against Islamic State (ISIS), for control of the city.
According to an official, who wished to remain anonymous, the sulphur plant was set ablaze by IS (Daesh) two days ago and will take 2-3 days to put out the blaze. The burning plant caused the release of sulphur dioxide, which is the main chemical found in acid rain.
Speaking to Reuters, the unnamed official said: "The winds have actually shifted south, so, as a precautionary measure, the troops at Qayyara West have donned their personal protective equipment – continuing their operations at this point in time."
Sulphur dioxide is commonly found as an air pollutant caused by combustion of fuel, and can cause irritation of the nose and throat. Exposure to higher concentrations of the chemical could result in nausea and vomiting as well as damaging the respiratory system.
On Saturday (22 October), Iraqi troops stormed a Christian region under Islamic State control since 2014, driving IS from the town of Qaraqosh, approximately 13 miles southeast of Mosul. Activity was also underway in neighbouring village Karamless, with Iraqi forces looking to seize. This comes following capture of Bartella, another Christian village, earlier this week.
The operation to recapture Mosul is thought to be the biggest battle in Iraq since 2003, and comes as IS lose significant ground within the region. According to the Iraqi army, 50 villages had been captured since Monday as 5,000-6,000 soldiers prepared to enter Mosul.
Speaking to Reuters, a U.S. military source said they believed there were less than a couple of hundred IS fighters still in Qaraqosh.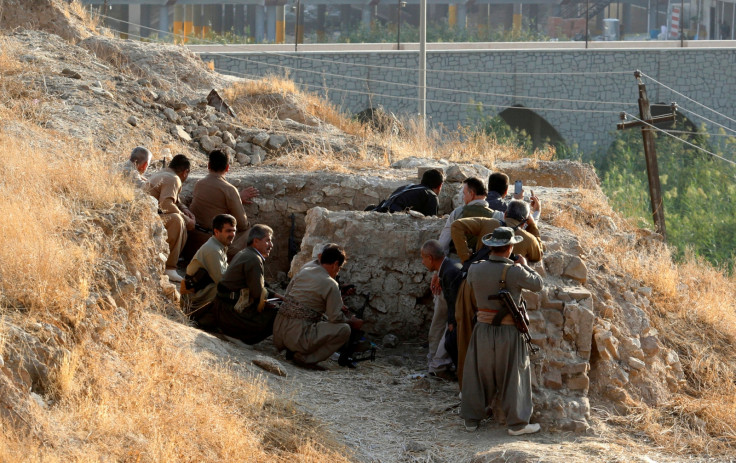 © Copyright IBTimes 2023. All rights reserved.