Iraqi Prime Minister Haidar al-Abadi has said that the assault on the Islamic State (Isis) held city of Mosul is going quicker than expected despite a US service member being killed in a roadside explosion.
On Thursday (20 October) the US military said the service member died from wounds sustained in an Improvised Explosive Device (IED). He is the fourth American soldier to die in the country since 2014 and the first to die in the operation to retake the largest city under IS control.
IS has reportedly used suicide car-bombs, roadside bombs, snipers and drones to slow the offensive. Advancing Iraqi and Kurdish forces have completed day four of a major operation to rid Mosul of Isis (Daesh) fighters.
An estimated 6,000 jihadists are believed to be inside the city as US-backed forces clear villages on the outskirts of Mosul. With the jihadists defending Mosul, the approaching troops expect a battle that could draw out for possibly weeks, or months, before recapturing the city.
But despite the group's best efforts Iraqi Prime Minister Haidar al-Abadi, said according to Reuters: "The forces are pushing towards the town more quickly than we thought and more quickly than we had programmed."
An estimated 100 US special forces are in northern Iraq as part of an international force of 300 servicemen operating in a mostly advisory capacity.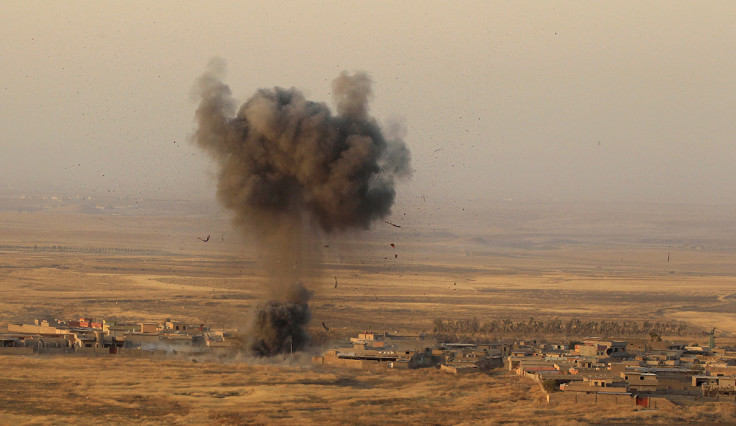 The coalition-formed Iraqi Special Forces are fighting in Bartella, around 15 miles east of Mosul, where it claims to have killed 80 insurgents whilst repelling 11 suicide car-bombs, Iraqi state TV quoted a Counter Terrorism Services (CTS) spokesman as saying.
Lieutenant General Talib Shaghati, head of the unit said that once the village is taken they will be moving into the heavily fortified city. "After Bartella is Mosul, God willing," Shaghati said.
The fighting around the city, which had a population of two million before 2014, has also forced 5,640 people to flee their homes since the beginning of the operation, the International Organisation for Migration (IOM) said. It is feared that IS leaders could be escaping alongside civilians.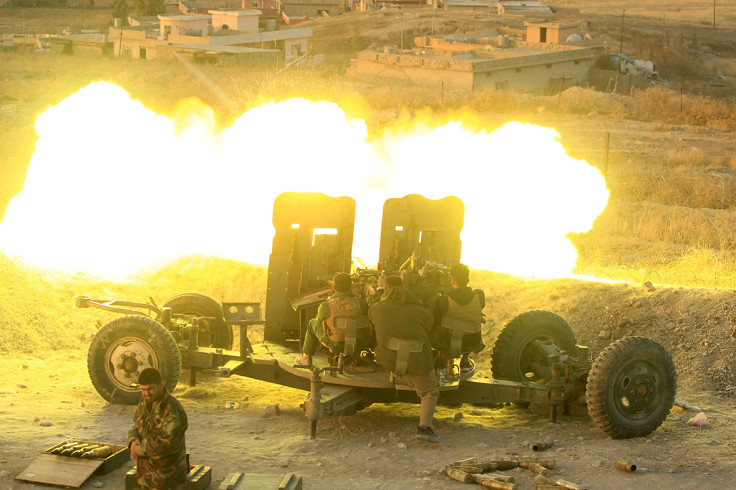 North of Mosul the Kurdish Peshmerga shot down one of three drones that had flown over from IS positions. The UK-based Conflict Armament Research (CAR) group say that they can expect more attacks from these type of aircraft after analysing a workshop discovered in Ramadi earlier this year.
On 2 October, Kurdish Peshmerga fighters came under attack from a drone rigged with explosives killing two of their men. "Photographic evidence from the workshop shows attempts to manufacture much larger drones from scratch," CAR's report said according to the Independent.
"The co-discovery of drone construction and attempts to repurpose missile components plausibly suggests attempts by Islamic State (Isis) forces to develop some form of weaponised drone."