Iraqi government forces – backed by the US – have managed to retake about a quarter of the eastern city of Mosul, which was under the control of Islamic State (Isis) militants. However, the battle for Mosul has been plagued by accusations of crimes by the Iran-backed Popular Mobilisation Forces militia, which is part of the Iraqi Security Forces (ISF).
Many Sunni Muslims have alleged that the militiamen have carried out atrocities against Sunnis in areas recaptured from IS (Daesh). The forces have denied having any sectarian agenda.
On Saturday (26 November), a political battle erupted in capital Baghdad after Shia legislators passed a new law making the Popular Mobilisation Forces legal. Sunni members boycotted the parliament session amid concerns over the existence of armed groups besides the police and army units in the country.
Sunni parliamentarians plan to challenge the new law in federal court, Raad al-Dahlaki, a Sunni lawmaker said on Sunday.
According to a Reuters report, under the new law, the Popular Mobilisation units would be turned into a separate military corps, which would report to the prime minister.
Meanwhile, since the biggest ground offensive was launched in Mosul to oust the militants, ISF has managed to retake some parts of the city. Major General Najm al-Jubbouri, one of Iraqi army's top commanders said that the western part would be much more treacherous to recapture from the militants.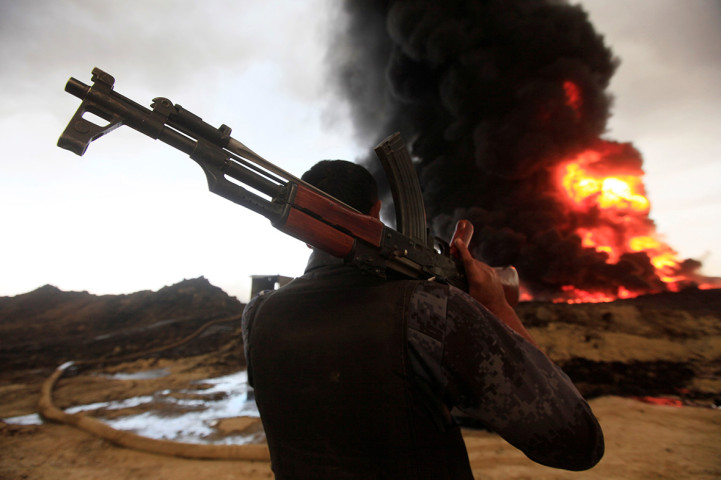 Soon after Islamist terrorists fled eastern Mosul, residents in a neighbourhood welcomed Iraqi troops with coffee and kisses. "Today we have been released from prison. We were imprisoned. No water, no electricity, there was nothing," a resident identified as Ahmed Zeidan Mahmoud said.