Campaigners have launched a fresh appeal demanding a public appeal into the conduct of police officers during the 1984 miners' strike in Orgreave. Members of the Orgreave Truth and Justice Campaign (OTJC) are due to hand in a legal submission to Home Secretary Theresa May calling for a Hillsborough-style independent panel into the violent clashes seen between South Yorkshire Police officers and miners during the "Battle of Orgreave".
More than 70 officers and 50 strikers were injured during some of the biggest scenes of violence throughout the entire miners' strike in Orgreave in June 1984. Earlier in 2015, the Independent Police Complaints Commission (IPCC) announced it will not be investigating a series of allegations against South Yorkshire Police after the force referred itself to the watchdog.
Officers were accused of being told what to write in their statements following the clashes as well as assault, perjury, perverting the course of justice and misconduct in a public office.
IPCC deputy chair Sarah Green said because the miners arrested at Orgreave were acquitted, there are no miscarriages of justice due to alleged police failures for the IPCC to investigate. Also, allegations of offences amounting to minor assaults by officers could not be prosecuted due to the passage of time and many of the police officers involved in events at Orgreave cannot face disciplinary action because they are now retired.
The IPCC added it found no evidence of perjury or police corroborating to lie in their reports of the events but could review its decision if further evidence emerged.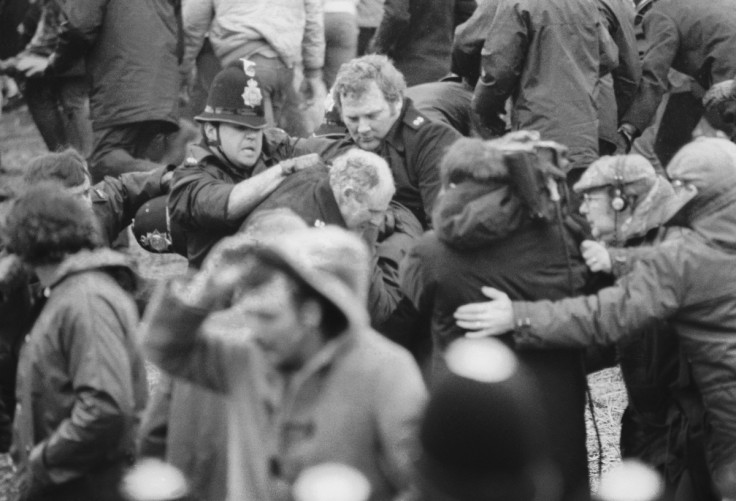 A total of 70 MPs signed a House of Commons motion condemning the IPCC decision and calling for an inquiry. The motion stated: "This house... believes there is no time limit to justice and furthermore that mining communities up and down the country deserve the truth; and calls for a wider public inquiry covering not only the policing of Orgreave but of the entire country during the 1984-85 miners' strike."
Barbara Jackson, secretary of the OTJC said: '"We had a productive meeting with the home secretary in July and now that we have completed our legal submission, we are looking forward to presenting it to her with the belief that she will look at if fairly and objectively. We remain committed to justice over Orgreave."
The independent panel will be similar to the one already taking place for the Hillsborough disaster following confirmation South Yorkshire Police altered 164 statements in a bid to pass blame onto the Liverpool fans who died on the day of the tragedy.