Battle of Orgreave: Campaigners push for Hillsborough-style public inquiry as IPCC drops investigation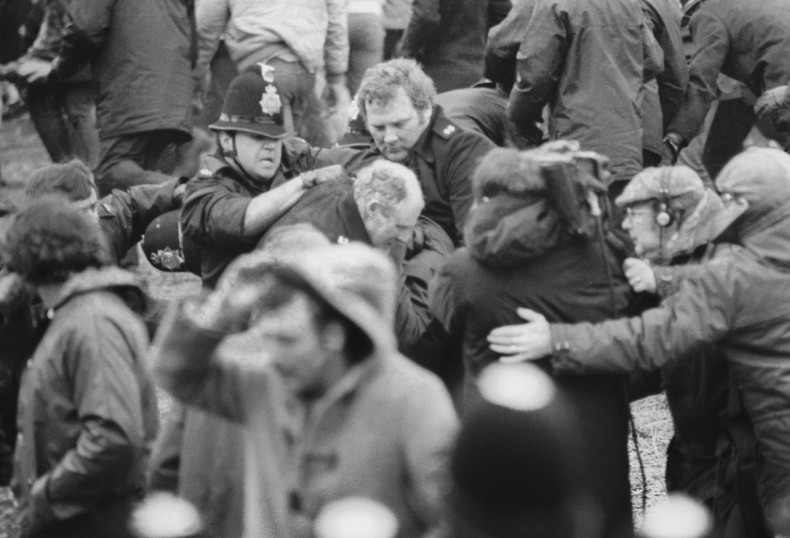 Miners' groups are to seek a full public inquiry into police handling of events at Orgreave coking plant in 1984 - the so-called Battle of Orgreave - which was one of the most violent episodes of the 1980s miners' strikes.
The calls are for a full public inquiry into South Yorkshire Police conduct, with the scope of previous investigations into the Hillsborough disaster, and follow a decision by the Independent Police Complaints Commission not to pursue allegations against the police of assault and giving false evidence.
The watchdog has said in a statement that after 31 years too much time has passed for an effective investigation into the events but it recognises the violence marked a critical point in miners' relationship and trust in the police.
IPCC deputy chair Sarah Green said: "Because the miners arrested at Orgreave were acquitted or no evidence offered, there are no miscarriages of justice due to alleged police failures for the IPCC to investigate.
"Allegations of offences amounting to minor assaults could not be prosecuted due to the passage of time; and as many of the police officers involved in events at Orgreave are retired, no disciplinary action could be pursued. I have therefore concluded that there should not be an IPCC led investigation."
Allegations have arisen over the past three decades that police corroborated their reports of the clashes at Orgreave in Rotherham. Following a two year analysis of evidence pertaining to the violence the IPCC has said it found no evidence of perjury or information showing that senior officers instructed police to lie.
South Yorkshire Police faced scrutiny over conspiracy within its ranks during the Hillsborough inquiry which eventually found police officers had sought to distort the truth.
Mark Metcalf, spokesman for the Orgreave Truth and Justice Campaign (OTJC), said its members were "disappointed" by the IPCC's decision but "not surprised," the Press Association reported.
"The fact the IPCC, described rightly in our view by many prominent individuals as 'not fit for purpose', is stepping aside will not deter the OTJC from continuing its campaign," he said.
"The IPPC report recognises the limitations of what the organisation can do and that only a Hillsborough-style public inquiry can eventually get to the truth."
Metcalf said a public inquiry would "inevitability" lead to a "paper trail" which suggested police actions in Orgreave were "influenced by political pressure from within the highest ranks of the Government of the day".