The United States announced on 9 March that it has sent an additional 400 troops to Syria to help allied local fighters to capture the Islamic State (Isis) stronghold of Raqqa.
The Syrian Defense Forces — a US-supported coalition led by Kurds that includes Arab and Turkmen fighters — have been trying to isolate the northern Syrian city since November last year. Raqqa fell under Isis control in 2014.
The 400 additional US troops include a team of Army Rangers and a Marine artillery unit that arrived in Syria in the past few days. The increase will bring the number of US forces on the ground in Syria to about 900.
The US army has declined to say how many troops it has deployed in Syria.
"We are preparing logistical and fire support to enable a successful assault on Raqqa, the self-proclaimed capital of Isis," Colonel John L. Dorrian, a spokesman for the American-led command that is fighting the Islamic State in Iraq and Syria, is quoted as saying by the New York Times.
"The exact numbers and locations of these forces are sensitive in order to protect our forces, but there will be approximately an additional 400 enabling forces deployed for a temporary period to enable our Syrian partnered forces to defeat Isis in Raqqa."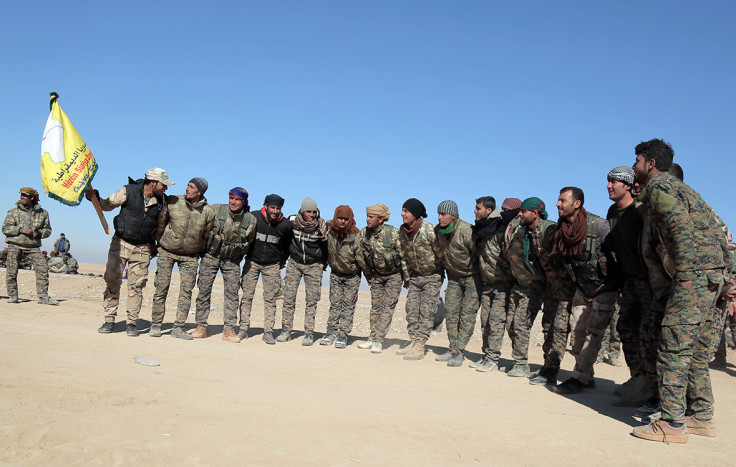 The announcement came after it emerged that Isis leadership in the militant group's self-declared capital of Raqqa had begun to flee the city under pressure from US air strikes and Syrian fighters, essentially leaving thousands of die hard followers to defend the city.
However, a US defence official quoted by the New York Times said the leaders' flight did not mean the battle to take Raqqa would be straightforward. Between 3,000 and 4,000 fighters remain in the city.
During recent US-led coalition air strikes, 20 civilians including children were killed near the city, according to BBC.