The leadership of the Islamic State in the militant group's self-declared capital of Raqqa has begun to flee the city under pressure from the US airstrikes and Syrian fighters essentially leaving thousands of die hard followers to defend the city.
A US defence official confirmed to the New York Times that a group of Isis leaders had fled the city. However, the official added this did not mean the battle to take Raqqa would be straightforward. Between 3,000 and 4,000 fighters remain in the city.
It is believed the leaders previously in Raqqa have moved into Deir ez-Zour to the south and across the border into Iraq in cities along the Euphrates. From these areas they will try to continue administering areas still under Isis control. This is estimated to be roughly 65% of the terrain seized by Isis during the summer of 2014.
Within Raqqa itself Isis will fight hard, having installed defences in the city with trenches, a network of underground tunnels, mines and improvised explosive devices in the civilian homes.
There is also the thorny issue of which force will eventually be tasked with entering the city. At present the Kurdish dominated Syrian Democratic Forces are in the process of cutting supply lines to the city and surrounding settlements.
However, the Trump administration has not indicated whether it will further arm the SDF or whether Sunni Turkish troops should be sent to finally take on Isis in Raqqa.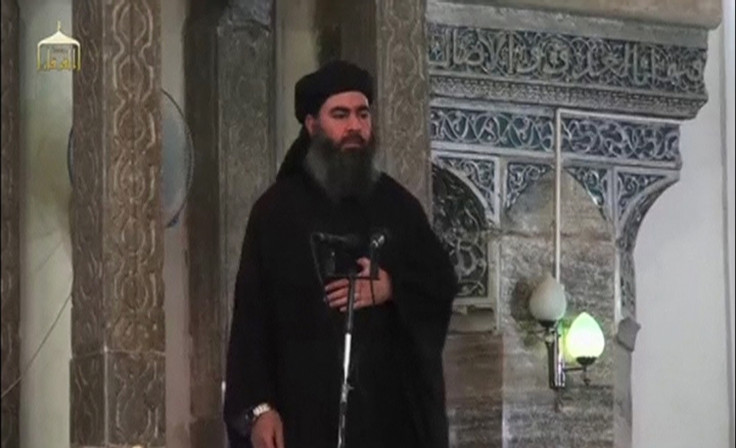 The exodus of Isis leadership from Raqqa coincides with the announcement that the leader of the militant group Abu Bakr Baghdadi has begun severely limiting communication his forces in what remains of Isis held Mosul. He is now said by Iraqi and US intelligence officials to be focusing for the most part on his own survival, moving frequently between civilian homes sympathetic to Isis's cause.
Reports have regularly emerged from various sources in the Iraqi media and from some Western outlets claiming Baghdadi's death. They have never been substantiated.
In December 2016 the Pentagon stated they believed the Isis leader was alive and still giving orders through his commanders. In mid-December, the US announced an increase in reward for capturing or killing Baghdadi to $25m (£20.3m).
In November, Isis released an audio message, purportedly from Abu Bakr al-Baghdadi, in which he called on his fighters not to retreat in Mosul as Iraqi forces ready themselves for a final assault on the city.