Fight for Raqqa: US Marines dispatched to Syria with artillery to help recapture Isis capital
Pentagon has not confirmed new deployment that has been 'in the works for some time'.
A detachment of US Marines has been deployed to Syria to establish an artillery outpost in the fight to retake Raqqa, the de facto capital of the Islamic State (Isis), US defence officials have said. The move marks a new escalation for US involvement in Syria, where hundreds of Special Operations troops have been advising local forces for months.
The Marines sent to Syria form part of an artillery battery able to fire powerful 155mm shells from M777 Howitzers, two officials told The Washington Post. Battalion Landing Team 1st Battalion, 4th Marines, will man the guns and provide fire support to US-backed local forces who are preparing an assault on Raqqa.
According to the Post, additional troops will provide security while part of the expeditionary force's combat logistics element will handle resupplies. The size of the detachment deployed to Syria has not been confirmed, Military.com reports.
The troops are attached to the 11th Marine Expeditionary Unit (MEU), which left San Diego in October aboard Navy ships. A defence official told the Post that Marines were flown from Djibouti to Kuwait and then onto Syria.
The official added that the Marines deployed into Syria are not part of President Donald Trump's formulation of a new plan to take Isis but instead had "been in the works for sometime". Trump's administration has been considering a plan to recapture Raqqa that includes more Special Operations troops and attack helicopters.
According to Fox News, the Pentagon has not publicly confirmed the deployment, citing operational security.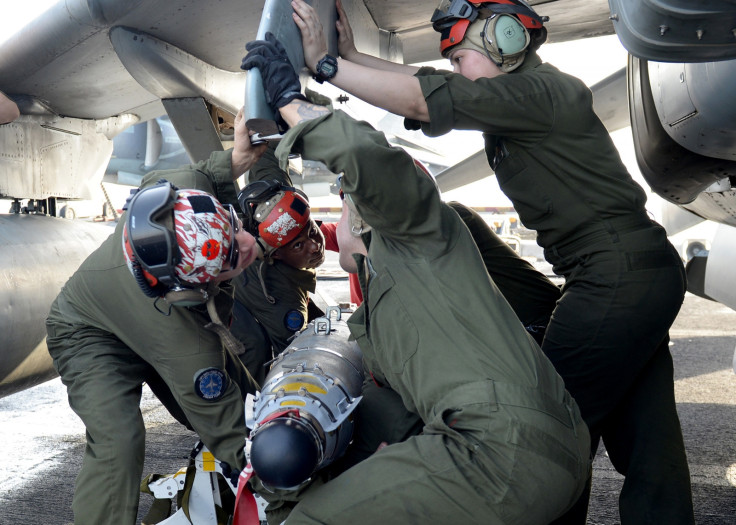 Military.com reports that this is the second time in over a year that a Marine artillery detachment has been deployed from a MEU to support ground troops fighting against Isis. More than 100 Marines attached to the 26th MEU were sent to establish Fire Base Bell in northern Iraq to provide support to ground troops fighting to take back the Isis stronghold of Mosul.
White House on political situation in Syria
In a briefing with reporters on Wednesday (8 March), Acting State Department Spokesman Mark Toner attempted to clarify the Trump administration's view of the situation in Syria, particularly with regard to Syrian President Bashar al Assad.
Toner said the administration's policy on Assad has not changed and that it believes "his ultimate fate needs to be something that is worked through — that is resolved, rather — through this process and through this negotiations and through this transition".
He added: "We've still got a very complicated situation, a conflict on the ground in Syria, and we're looking at ways that we can effectively resolve it, put a durable ceasefire in place, and then move towards political negotiations. We're still supportive of the UN process that's leading that effort."
© Copyright IBTimes 2023. All rights reserved.