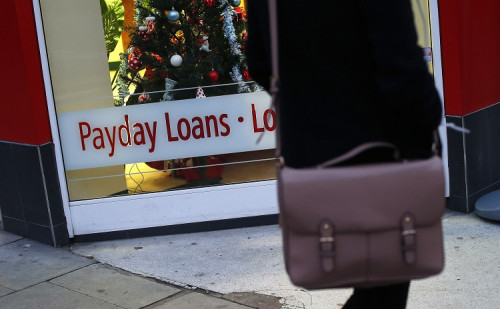 UK Building Societies are set to join credit unions by offering loan repayment waivers to customers who have fallen ill or lost their jobs - part of a concerted effort to divert people from vampish payday lenders.
Since the recession began in 2008/2009 the UK payday loans market has doubled in size and is now worth about £2bn ($3bn, €2.3bn) per annum.
Recently, Cuna Mutual, the world's largest provider of loan insurance announced that it was structuring waivers into cover for UK credit unions so they can better compete with payday lenders. Now the company has said it will provide the same product to UK building societies.
Paul Walsh, CEO of Cuna Mutual for Europe told IBTimes UK the scheme with credit unions has become so successful that a number of major building societies are anxious to develop debt waiver products.
He said: "We now have a number of the big building societies in Britain very anxious to look at the waiver as a new way of attracting and improving mortgages. The specific one we are working on at the moment is a first time buyer mortgage programme.
"We have already got one building society contracted and they are currently in the process of building up their proposition. They are working with their technology and underwriting team to bring that to market. And that seems to be coming to market around the second quarter."
Adding competition into the retail financial arena is a hot topic. This has become an abject requirement in order to do battle with ubiquitous payday lenders on Britain's high streets.
Statistics show that people defaulting on payday loans earn those sorts of lenders a fortune in accumulated interest payments, which are in fact the bread and butter of payday lenders
Meanwhile, UK credit unions such as Clockwise Credit Union in the East Midlands, is now rolling out loans equipped with waivers if people are unable to make payments. It has 8,500 members across Leicester, Leicestershire and Rutland with two branches and 10 community points situated throughout the city and country.
Credit unions provide services to around a million people in Britain. They offer safe savings products, responsible loans and a range of other products including current accounts and even mortgages.
Mark Lyonette, chief executive of the Association of British Credit Unions explained that credit unions exist to meet the needs of their members, who may be employed in a certain sector such as the police, or live in a certain area.
He told IBTimes UK: "[Credit unions] are keen to assist if people's circumstances change during the course of a loan and offering this waiver product is one way that credit unions may choose to do this.
"Credit unions are much more than an alternative to payday lenders – by offering a range of products including savings and loans over an affordable period of time, they aim to make sure that their members would never have to resort to high cost loans which consumers have to repay over an unrealistic period of time," he said.
.