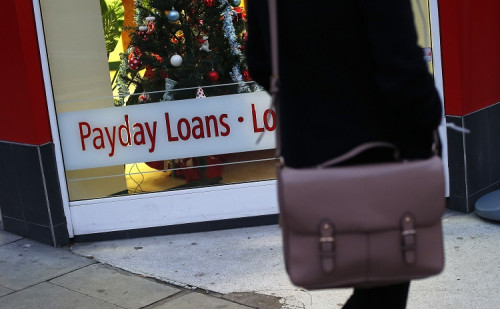 The Scottish government has recommended people turn to credit unions rather than resorting to payday lenders as a way of dealing with post-Christmas debt.
A Scottish campaign called Helping Hand with Debt provides information about more affordable ways of dealing with debt, via its website, www.handwithdebt.co.uk.
Enterprise Minister Fergus Ewing said: "If people are worried about debt after Christmas, they should seek urgent advice because help is at hand. There are alternative and more affordable solutions to manage your debt this year than payday loans with interest rates of up to 5000%.
"Credit unions can offer sensible, ethical help as well as loans at much more competitive rates with affordable repayments at fairer and more attractive terms," he said.
Any person who needed help with post-Christmas debt should contact the Citizens Advice Bureau and the CAB's money advisers, he added.
Margaret Lynch, chief executive of Citizens Advice Scotland, said: "Many people will have spent more than they expected to on Christmas and New Year, and as a result will now be facing the consequences of this, as well as the New Year bills. It's a tough time, and we tend to find an increase in the numbers of people who come to us around now for financial advice."
Similarly, Frank McKillop, policy and relations manager (Scotland) at the Association of British Credit Unions Limited, said credit unions were an important source of alternative funding to payday companies:
"Joining a credit union is a great way for people from all walks of life to get on top of their finances, and we welcome the Scottish Government's call for more people to turn to credit unions.
"Credit unions can help people get out of the habit of using high cost lenders, and into the habit of saving, budgeting and borrowing responsibly," he said.
The payday lending sector is worth £2bn ($3bn, €2.3bn) in the UK, and has doubled in size since 2008/9.
Payday loans are described as one-off short term loans, costing an average of £25 per £100 for 30 days. But up to half of payday lenders' revenue comes from loans that last longer and cost more because they are rolled over or refinanced.
.