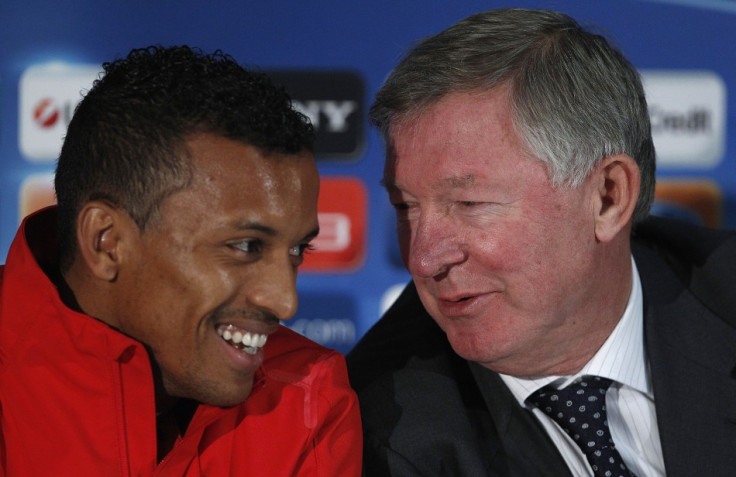 Bayern Munich made an ambitious approach to sign Manchester United star Nani according to the Bundesliga club's chief executive Karl-Heinz Rummenigge.
Rummenigge confirmed their audacious effort to The People newspaper intimating the German giants made a formal enquiry to Manchester United, in an effort to prise the aforementioned Portuguese international away from Old Trafford.
"We had an interest in Nani, but unfortunately the price went up and up, so he was too expensive." Rummenigge said in regards to their approach to Manchester United.
The news of Bayern's interest comes amid reports Manchester United are eager to reward their increasingly influential 25-year-old with a new contract.
The former Sporting Lisbon prodigy is tied to Manchester United until 2014 and currently earns a reputed £90,000 a week, but speculation earlier in the month indicated the club were keen to stave off potential suitors by tying Nani to a lucrative extension.
In addition to Bayern Munich, both Milan clubs have been credited with an interest and as a result and in recognition of his status within Sir Alex Ferguson's squad, Manchester United were recently alleged to have begun negotiating a new four-year deal that would propel him into the higher echelons of the club's pay structure. Nani would fall into the bracket immediately beneath the club's top earner Wayne Rooney, and alongside Rio Ferdinand and Nemanja Vidic on £130,000 a week.
The new contract and improved terms would more than reflect his increasing potency for Manchester United. He was the club's Player of the Year last season and following his brace in the Community Shield in August, Nani's individual stats bettered Cristiano Ronaldo's at the same stage in their respective Old Trafford careers.
In their first 100 appearances for the Red Devils, Ronaldo, widely deemed one of Manchester United's greatest ever players, netted 19 goals and added 12 assists, compared to Nani's 19 goals and 33 assists. The latter had appeared on borrowed time at the club just a year previously, but his manager has been quick to point out his player's gradual emergence and adaption to English football.
Sir Alex Ferguson recently paid tribute to the 25-year-old Portuguese winger lauding the Manchester United player, whom he signed from Sporting Lisbon in 2007, for realising his potential despite the perennial comparisons to his compatriot Ronaldo.
"I think he's always had that potential." Ferguson told the Manchester United website at the beginning of the week.
"Everyone coming to a club from abroad, some can do it quickly but others gradually grow into the club and I think Nani's one of those,
"I think even Cristiano [Ronaldo] took two or three years to get a maturity in his game and that's what we're seeing with Nani now."
The Scot continued: "You see his stats for assists, goals have been fine, but his assists are very, very high so he's progressing really well."