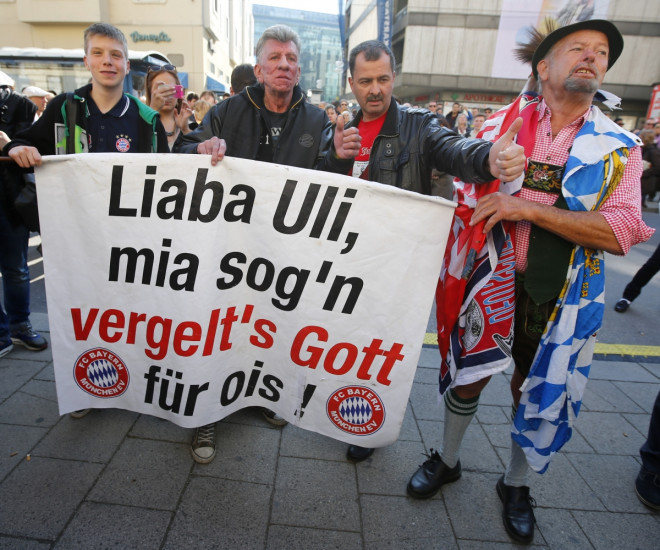 A German court has slapped the President of European football champions Bayern Munich, Uli Hoeness, with a three and a half year prison sentence after he admitted to evading €18m of taxes.
German prosecutors originally sought a seven year sentence for Hoeness although, under law, tax evaders can spend a decade in jail.
After initially accusing him of defrauding the government for €3.5m (£2.9m, $4.9m), after not declaring more than €33m in income from 2004 to 2009, Hoeness, 62, admitted to hiding away substantially more cash in a secret Swiss bank account.
"I will do everything necessary to ensure that this depressing chapter for me is closed," he said in court, earlier this week.
Hoeness, who is famed for his exploits as a forward in West Germany's 1974 World Cup-winning side, has since offered his resignation at the group but was backed by supporters and the club's board.
Hoeness initially received a call that he was being investigated for tax evasion when he was dining with German Chancellor Angela Merkel in Berlin on 15 January last year.
Later that year, he filed an amended tax return, in the hope of an amnesty in return for paying the tax he owed, after he stashed millions of euros away in a secret Swiss bank account.