Arsenal's Champions League opponents feel sympathy towards Arsene Wenger for the pressure he is currently under in England to succeed, Bayern Munich manager Jupp Heynckes has claimed, as the side prepare to face one another this week.
The Gunners are currently sitting outside the top four, and are facing an uphill battle to beat Bayern Munich by more than three goals in Germany to progress through to the Champions League quarter finals. As a result, the media and fans have turned on Wenger, with calls for Frenchman to make way for a new manager this summer.
But Heynckes, who has big plans to take his side to their second final in as many years, says he believes Wenger deserves more respect form Arsenal fans for what he has achieved in the club.
"He always had really good players, world-class players," he said, according to the Daily Star.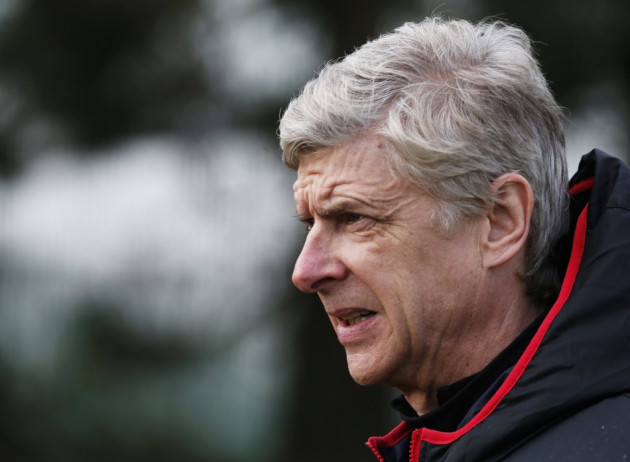 "But if you look at the last two years, you have to say that the absolute top players have been transferred to other clubs
"Talented players have come in, but for every manager it is essential that if you want to play at the absolute top level, for Bayern Munich, for Barcelona, for Real Madrid, you have to have the players to do that.
"I think that at Arsenal maybe it has been a bit more difficult for Arsene.
"He is a very creative manager, producing almost fantasy football.
"The football they have played is fantastic, year after year. Always his teams played the most attractive football, but maybe not the most successful football.
"For me, in the last 10 to 15 years he has been one of the best managers in Europe. I would be very sad if he was not actively involved any more, but I imagine he will continue.''
Wenger's current deal with Arsenal expires at the end of next season, and he has continually insisted that he will see out his contract with the club unless the board has other ideas.
But as results continue to disappoint, there is no doubt that he will be under particular pressure to show the club are willing to spend big in the summer to compete with the country's biggest clubs again.