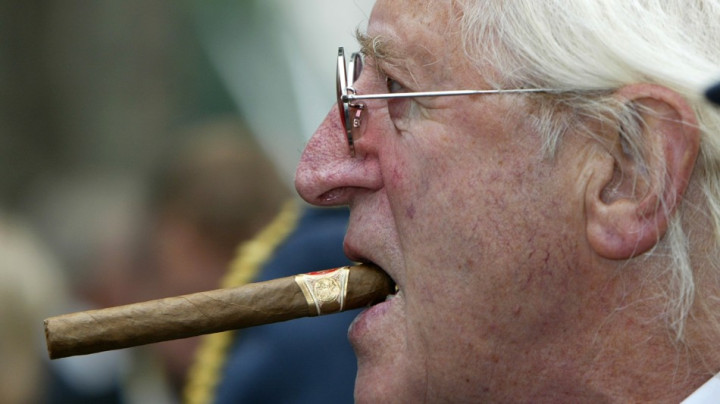 The BBC has promised to hold an inquiry into the allegations of sexual abuse by the late Sir Jimmy Savile but only after the current police investigation has been completed.
Director General George Entwistle has also apologised to the mounting number of woman who claim they were abused by the former Top of the Pops host during his time at the BBC, and "deeply regrets" what the woman went through.
The announcement from Entwistle came after Prime Minister David Cameron described the claims against Savile as "truly shocking" and called for an investigation by the BBC themselves.
Speaking on BBCs Radio 4's Today programme, Entwistle said: "These are awful allegations that have been made and they are criminal allegations and the first thing I want to say is that the women involved here have gone through something awful, something I deeply regret they should have to go through and I would like to apologise on behalf of the organisation to each and every one of them for what they've had to endure here.
"When the police have finished everything they have to do and when they give me an assurance that there is no danger of us in any way compromising or contaminating an investigation, I will take it further and ensure that any outstanding questions are answered properly."
In an email to BBC employees, Entwistle said he was "appalled" by what he saw on the ITV documentary in which several woman claimed they were abused by Savile in the 60s and 70s.
He also insisted there was no evidence to suggest BBC's Newsnight was forced to shelve its own investigation into allegations of sexual assault by Savile after pressure from BBC bosses.
Elsewhere, the Jimmy Savile Charitable Trust has said it is considering changing its name following the allegations made about the former DJ who died last October, and may donate its funds to victims of sexual abuse.
In a statement the charity said they "have been contacted by a number of members of the public suggesting that they should change the charity's name, and they are in the process of looking into this.
"(The trustees) are actively looking at supporting, amongst others, charities that work with survivors of sexual abuse. They feel this is the right thing to do in the circumstances."
The statement adds: "The trustees are aware that a large proportion of the funds the charity received came from donors other than the late Jimmy Savile, through fund-raising and legacies."
A spokesman for the trust added there has been "numerous" calls and emails against the potential name change, adding "there are equally strong views on both sides".
Another TV entertainer from the 70s, Freddie Starr, has come out to deny he abused a 14-year-old girl in a BBC dressing room while Gray Glitter and Savile were present.
Five media organisations recently overturned a high court injunction brought by Starr over an allegedly libellous allegation.
Karin Ward, a former pupil at a school in Surrey where Savile is accused of grooming young girls, said she saw Glitter have sex with an underage girl in Savile's dressing room before being groped by Starr when she was 14.
She told ITV News: "It frightened me and freaked me out. I rebuffed him and he humiliated me in front of everyone in the dressing room by saying something really unkind about my lack of breasts which, to a 14-year-old girl, was just awful."
The accusations were strenuously denied by Starr, telling reporters outside his home: "Don't tar me with the same brush as a scumbag and a paedophile."
Starr added: "I have never been in any situation with Jimmy Savile and Gary Glitter, and I have certainly never been with this woman.
"I think these women are very brave to come forward, but they shouldn't drag my name through the mud."