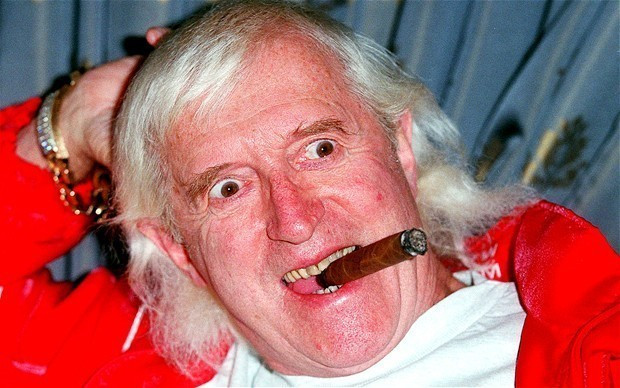 Warnings about "immorality" in BBC corridors by stars with young girls stayed hidden for 40 years, it has emerged.
Corporation bosses were told of the risks to youngsters attending shows such as Top of the Pops and mingling with stars including Jimmy Savile at the sprawling TV Centre in White City, west London. .
Savile was able to continue using his position to groom and sexually attack children for years after Sir Brian Neill QC issued his report to management in 1972.
Senior figures at the broadcaster covered up the report and refused to make it public, documents have revealed.
The BBC has said it acted on the findings at the time.
Neill's report was obtained by the Telegraph through a Freedom of Information request.
Lawyers for Savile's victims claimed that the report showed that the BBC failed to protect youngsters from the predatory paedophile. Savile's reputation was only destroyed in 2012 by an avalanche of allegations by more than 100 victims following his death.
In the document, the QC warned: "A programme such as Top of the Pops does... present certain problems in that it introduces into the labyrinthine TV Centre a substantial number of teenage girls."
He called for "stricter control" measures to protect youngsters who attend The Club - aftershow parties where the likes of Savile mixed with young fans who had attended Top of the Pops and other programmes.
"There are obvious disadvantages in having The Club in TV Centre itself," he said. "Isolated instances of immorality may have occurred."
Bosses were told it was necessary to introduce "clear guidance as to who was to be ultimately responsible for the behaviour and control of audiences of this kind".
But staff were not told about the report on the advice of then incumbent director general Sir Charles Curran in a letter to chairman Lord Hill of Luton.
Lawyer Alan Collins told the Telegraph that Neill's report was bad news for the BBC as it faced a mountain of claims from Savile's victims.
"This report adds additional weight to the BBC's culpability. It has known for decades about the problem and this shows it was incapable of dealing with it," said Collins.
A BBC spokesman said: "Neill did make recommendations for changes to arrangements in relation to the show, which included raising the age limit to 17, which the BBC duly implemented."