The BBC has declared the London 2012 Olympics to be the first truly digital games after attracting 55m global browsers to BBC Sport.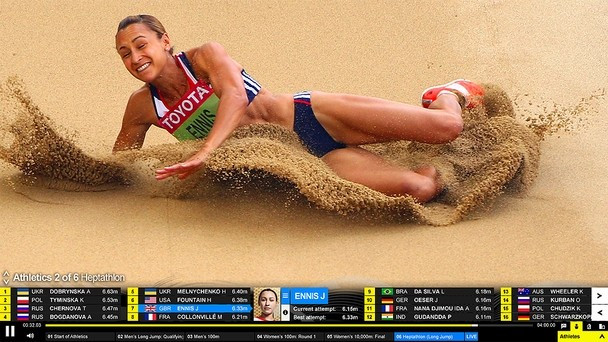 That included 37 million UK browsers, with an average of 9.5 million (global) and 7.1 million (UK) browsers per day.
The previous record for a single day was 7.4m global browsers and 5.7m from the UK.
The statistics released by the BBC include events up to and including 11 August.
"Over a 24-hour period on the busiest Olympic days, total traffic to bbc.co.uk exceeded that for the entire BBC [match] coverage of the FIFA World Cup 2010," an official BBC statement said.
"On the busiest day, the BBC delivered 2.8-petabytes, with the peak traffic moment occurring when Bradley Wiggins won gold with over 700Gbps [traffic]."
BBC Sport online featured 2,500 hours of coverage and up to 24 HD live streams, across PC, mobile, tablet and connected TV.
Video proved hugely popular, with 106m requests throughout the Games. That was broken down into 62m for live streams, 8m for on-demand streams and 35m for clips.
The previous highs on the BBC were 32m for the Beijing Games and 38m for the 2010 World Cup.
UK mobile phone users also made 12m requests for video throughout the Games.
Meanwhile, the UK TV audience across both broadcast channels and the red button streams also reached over 51.9m viewers, making it the largest TV audience for a major event for at least 10 years.
Every single red button stream received at least 100,000 viewers at some point during the Games.
The top 10 most-requested events from the Olympic live video streams on BBC Sport online were:
Back in USSR and how BBC Failed Journalism Dope Test to become Ministry of Truth [BLOG]