Chris Hoy and Laura Trott led the crusade for gold in Team GB's cycling today, with Victoria Pendleton taking the silver as the nation smashed their record from Beijing on the Olympic medal tally.
Pendleton went into the individual sprint event knowing that it would be her last at the Olympics, with the Brit announcing that after London 2012 she would retire from the sport.
Pendleton burst into the sprint final after devastating Germany's Kristina Vogal, and set up a dream ride against Australian rival Anna Mearers, who got past eventual bronze medallist Guo Shuang of China to come up against a rampant Team GB.
The first final was full of drama, with Pendleton winning by 0.001 of a second, but was then relegated after leaving her line.
With Meares up 1-0 and the possibility of two races to go, the Brit entered into the second ride more determined than ever. But it wasn't enough to overcome Meares, with the Australian dominating in the second race to spoil Pendleton's chance of a golden finish.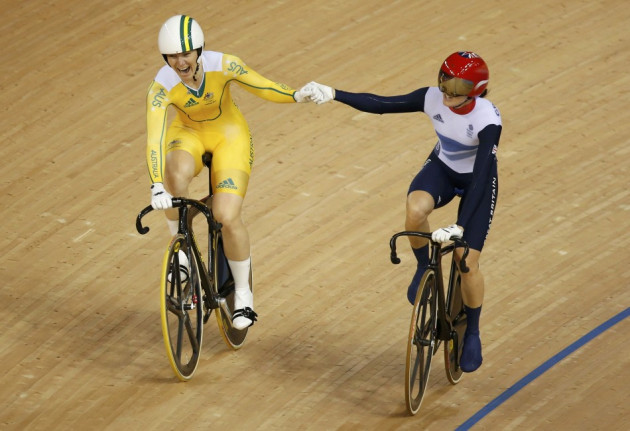 "I'm just so relieved and I'm overwhelmed with emotion," Pendleton said after the race. "I would have loved to have won on my final race. I'm glad that it's all done and I can move on.
"I'm glad that it was me and Anna Meares in the final, it was the way it should been. She was a fantastic competitor. But I'm very glad that that's the last time I will be doing that.
"I can't believe that twice in one competition that I've been disqualified and relegated, it's unheard of. I really tried in that last race though and I can't believe it's all over."
Meanwhile, Hoy stormed into the keirin final as he aimed for a sixth gold medal of his career, moving past his opposition with ease in the first semi-final to win with a time of 10.354.
Hoy looked to have a fight on his hands in the last ride as he made his move with two laps to go, but he held his nerve to become the most successful Team GB athlete in the history of the their participation in the Olympics.
"I'm in shock, you try and compose yourself but it's surreal," he said. "I wanted to win gold in front of my home crowd. I saw everyone stepping up to the plate and thankfully it worked out for me too.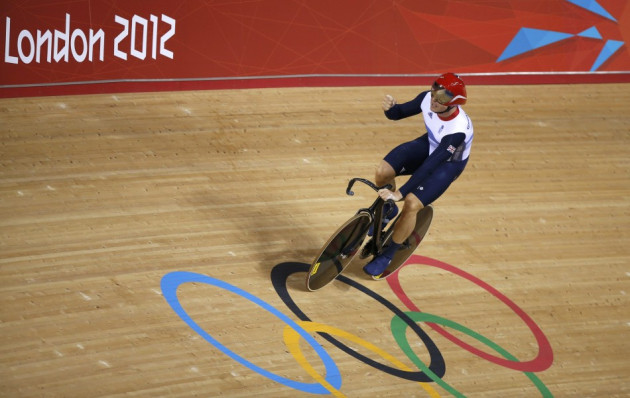 "The keirin is a lottery and you never take anything for granted in it. I can't describe the feelings I have at the moment. This is enough for me, this is the perfect end to my Olympic career.
"I can't put into words what it means to me. It's one of the greatest feelings I have ever had. I'm 99.9% sure I won't be competing in Rio - how can you top this? Glasgow is another question, as that would be the dream ending for me."
Maximilian Levy took the silver in the keiren, while New Zealand's Van Velthooven and Holland's Mulder took equal bronze after the two couldn't be separated by a photo finish.
In the Omnium, Laura Trott was placed second in the overall standings, but needed to finish at least three places ahead of American Sarah Hammer in the final ride to end with a second gold medal in the London Olympics.
The medal tally for Trott came down to the final ride of the event against Hammer, and with the result going down to the wire, Trott burst out of the starting line and set the velodrome on fire, winning the gold with a time of 35.11 seconds while Hammer finished fourth overall after posting 35.9.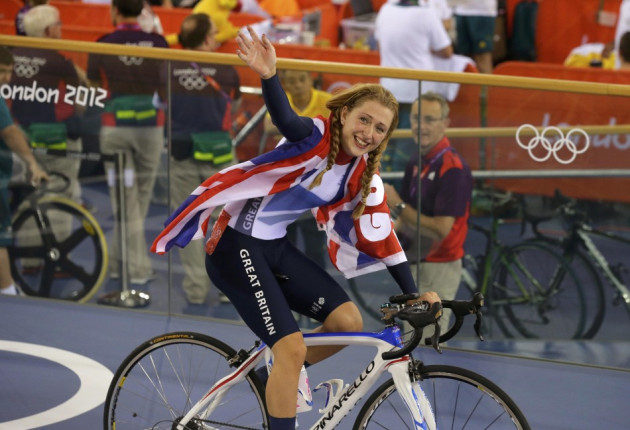 Hammer eventually took the silver medal while Australia's Annette Edmondson won the bronze.
Trott took up cycling as a way of dealing with her asthma, and the youngster now can boast two gold medals from her first Olympics.
Team GB now sit on 22 gold medals, smashing their Beijing record of 19.