Jessica Ennis, Greg Rutherford and Mo Farah all claimed gold at the London 2012 Olympic Games as Team GB in an historic night for British athletics.
Ennis realised her status at the golden girl of London 2012 by becoming the new Olympic heptathlon champion after recording a British record of 6955 points, just 20 minutes before Rutherford won long jump gold with 8.31 meters.
With a lead of 188 points coming into the final session of competition, Ennis won her heat of the 800m to claim Olympic gold with one of the most dominant displays in multi-eventing athletic history.
Having won world and European titles, Olympic gold completes the full set for the 26 year old, who as the shining light of the London Olympics, thrilled in front of a jubilant home crowd.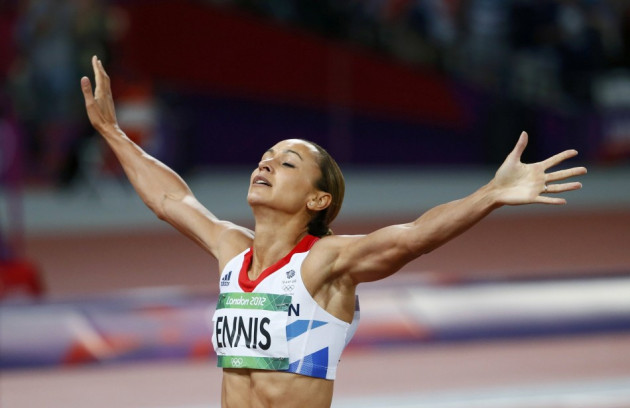 Ennis broke her own British record on the way to etching her name in British Olympic history, finishing 327 points ahead of world champion Tatyana Chernova and Lyudmyla Yosypenko.
Meanwhile, Rutherford, produced the surprising result of the evening, in claiming long jump gold, his first major athletics title following Commonwealth and European silver medals.
The 25 year old finished ahead of Australian Michael Watt and American Will Claye to become the first British winner of the event since Lynn Davies in 1964.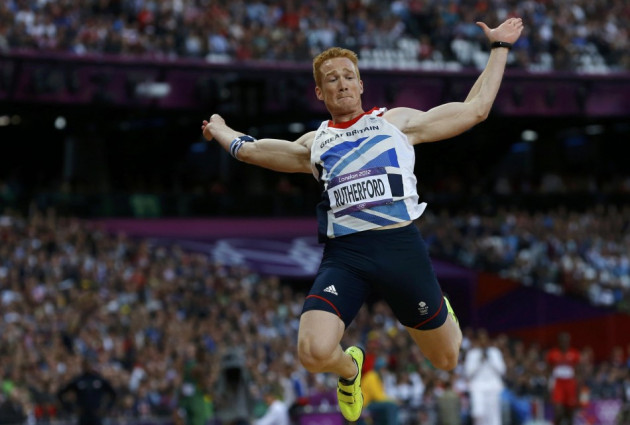 He said: "I dont think I'll ever get bored of hearing that its amazing. Thinking four years ago I didn't cope very well. I knew I was in great shape. I have the most amazing parents I could ever have. I have a pretty good life. I can't tell you how many people have spent hard work for me. I thought I would jump better but whose cares.
"When I picked athletisc I wanted to be olympic champion and to do it in London is amazing."
To cap an historic night for British athletics, Mo Farah became the first ever British 10,000m Olympic champion with a stunning victory to secure Great Britain's third gold medal of Super Saturday.
He finished ahead of training partner and American Galen Rupp and Ethiopian Triku Bekele.