BlackBerry will expand its popular BBM messaging service to Android and Apple devices this weekend, while reports suggest the company is planning to lay off 40% of its employees.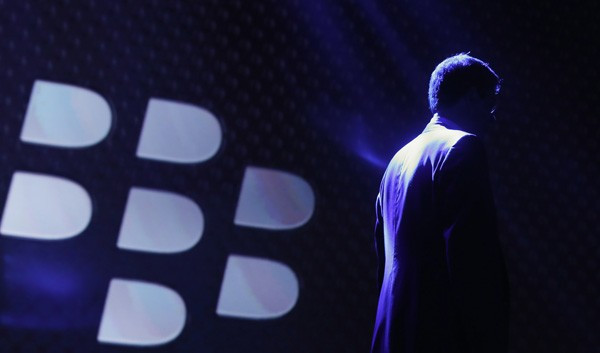 First announced at the company's developer conference in May, BBM (which stands for BlackBerry Messenger) was initially scheduled to launch on Google's Android and Apple's iOS platforms during the summer. BlackBerry has now announced that the Android version of BBM will be available in the Google Play store on Saturday, with the iOS version available on Sunday.
BlackBerry is going through a huge period of transition at the moment, announcing last month that it was setting up a special committee to look at alternative strategies for the future of the company including a possible sell-off of the brand.
Earlier this week it launched its latest smartphone, the 5in BlackBerry Z30, which could be the last ever smartphone to bear the BlackBerry name.
Both Android and iOS version of the BBM app will be free to download but they face huge competition from the likes of WhatsApp, Viber and Apple's own iMessage service, all of which offer similarly free messaging services.
Popular
BBM became hugely popular in recent years among younger BlackBerry users allowing them to exchange messages of up to 2,000 characters for free. As well as letting you know when your message has been delivered and read, the BBM app also shows when someone is replying to your message.
BlackBerry has recently expanded the functionality of the service to include the ability to exchange pictures and files, as well as create groups of your BBM contacts. The launch of BlackBerry 10 saw BBM users able to send video messages but this feature is not being included with the iOS or Android apps at launch.
BlackBerry claimed in May that BBM had 60 million monthly active users with 10 billion messages being sent every single day. CEO Thorsten Heins said at launch that the level of engagement on the service is huge, with the vast majority of messages read within 20 seconds of being delivered.
While Heins claimed that BBM on BlackBerry devices was twice as big as any other messaging service, it has been pointed out that WhatsApp claims to handle over 8 billion messages every day.
Job Losses
The Wall Street Journal is reporting that BlackBerry is preparing to cut 40% of its workforce by the end of the year in what is seen as another step in its transition as it attempted to compete in a world where Apple and Samsung dominate.
The layoffs will come in waves and will affect all departments within BlackBerry sources speaking to the WSJ said.
A spokesperson for BlackBerry said: "Organisational moves will continue to occur to ensure we have the right people in the right roles to drive new opportunities in mobile computing."
In 2012 BlackBerry's CEO Heins begun a widespread cost-cutting plan aimed at cutting $1 billion from the company's books, a programme which included shutting down several manufacturing facilities as well as job cuts.
As of March of this year (the last time figures were publicly announced) BlackBerry had 12,700 employees, down from almost 18,000 just two years previously.