BDS movement: Thousands email UK government to condemn ban on Israeli trade boycott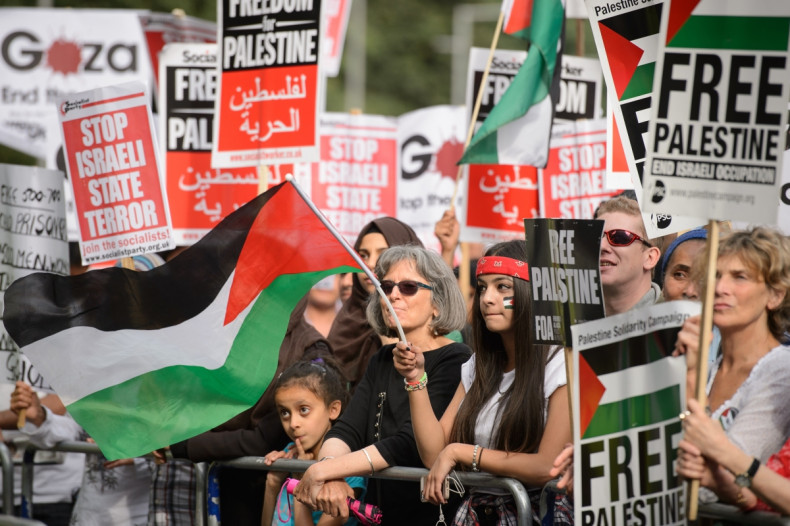 More than 18,000 petitioners have sent emails to the British government urging it to reconsider a decision to prevent local authorities from participating in the BDS (Boycott, Divestment, Sanctions) movement against Israel.
On 17 February the government published new guidelines that aimed to "stop inappropriate procurement boycotts by public authorities". The guidelines have been published under an "open consultation", which means that British citizens are able to respond to the proposal by emailing their suggestions to the Department for Communities and Local Government.
Sarah Apps, interim director of PSC, said: "It is shameful that our government is prepared to side with an oppressive state over the rights of an oppressed people in this way. We urge people to support our campaign to change Government policy and support the rights of their citizens to act against human rights violations."
Apps said that the BDS movement provided people with a "peaceful and effective" way to support the Palestinian people and pressure the Israeli Government to "end their violations". She also noted that if the Israeli government wanted to be avoid boycotts, it should abide by international law.
Meanwhile, a number of student bodies across the UK have also expressed outrage at plans to block the BDS movement. Students at University College London told IBTimes UK that they found it "disturbing" that BDS was being restricted in the country. The UCL Friends of Palestine group insisted it would continue to back the campaign and accused David Cameron's Tory government of ignoring "the numerous war crimes committed by the Israeli state".
Meanwhile, a Cultural Studies student at the School of African and Oriental Studies and member of the institution's Palestine Society echoed similar views. Joey Ayoub said: "We consider this to be a direct attack on freedom of speech and democracy by the UK government. We are planning on continuing our support for the Palestinian-led BDS campaign as we believe it is a just and peaceful cause."