Beatles-linked Jaguar E-Type found under a hedge sold for £58,000 in auction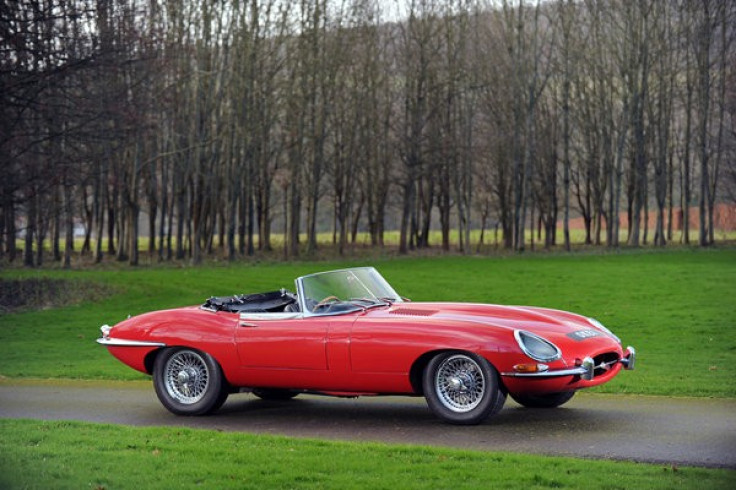 A rare Jaguar E-Type that was left to rust for decades has been sold at auction for £57,900 (about $82,000) after being saved from a garden where it had become 'part of a hedge'. Famously called the most beautiful car in the world by Enzo Ferrari, the 1963 3.8-litre series 1 E-Type was first bought in May 1963 by Ivor Arbiter who was at the centre of the 1960s music scene and owned Drum City and Sound City in London. Arbiter is also the designer who created the Beatles' 'dropped T' logo.
The vintage vehicle changed hands several times before it was bought by Frank Riches, a keen motor sport enthusiast, for £855 in 1967. Riches would race the E-Type and his MGTF at Oulton park, Brands Hatch and Blackbuche between 1967 and 1969. When the clutch burned out, he left the car in his garden in Bisley, Surrey, where it remained covered with a tarpaulin until its rescue in 2015. When the rusting sports car was discovered, it still had the last tax disc on the windscreen which expired way back in November 1963.
"The E-Type is ideal for restoration and is extremely rare," said James Good, a valuer at auctioneers Coys. "It has a great history, including racing, which collectors love."
Finished in Carmen Red with a tan interior, the early Series 1 car has only clocked 44,870 on the odometer and is one of 1,799 right-hand-drive, two-seater, and fixed head coupes built. It includes an inline six-cylinder engine developing 265bhp and was capable of a top speed of 150mph and 0-60 mph in less than seven seconds.
"It retains all the features it carried in 1969 and is possibly one of the most original examples remaining today," said Good. "The car needs a total restoration but it has all the ingredients to make a superb car – this is a true rarity."
Despite requiring extensive restoration, the bidding for the E-Type at the Coys Spring Classics auction in Westminster was 'frantic', according to a Coys spokesperson, before it was finally sold to a British buyer. It could be worth much more once it has been spruced up.
The car was sold with its original brown log book, V5 and V5C, the sales invoice to Frank Riches for £855, its last MoT certification from November 1968, and a Jaguar heritage certification confirming all the important details. It includes its original manual and service handbook, a spare parts catalogue and the original jack.
© Copyright IBTimes 2023. All rights reserved.