'Beautiful in and out': Plus-size model Ashley Graham makes jaws drop with a sexy lingerie photo
Wearing teal-coloured lingerie, the model is seen flashing plenty of cleavage as well as her toned tummy.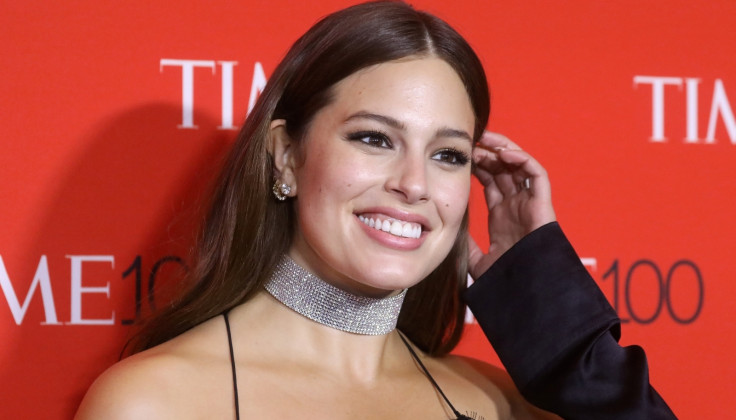 Ashley Graham has once again set hearts racing with a sexy photo of hers that she has shared on social media.
Wearing skimpy teal-coloured lingerie, the plus-size model is seen flashing plenty of cleavage as well as her toned tummy in the snap that was taken as she walked down the ramp at the New York Fashion Week on Tuesday (12 September).
Graham posted the snap on Instagram to advertise her new lingerie collection in collaboration with Addition Elle.
"additionelle NYC! Come meet the incredible @theashleygraham today from 4pm-6pm at our Pop Up Shop, 134 5th Ave!" she wrote alongside the picture she shared with her fans on the photo-and-video sharing application.
She added, "You can meet this beauty and then shop her newest lingerie collection The Ritz! More details with link in bio! #ashleygrahamlingerie x #additionelle #ashleygraham #additionellenyfw #nyc #newyork #popupshop."
Another photo shows Graham posing alongside a large poster of hers in front of a store window to advertise her new lingerie collection. She is seen flaunting her figure in an elegant orange-coloured dress.
"Lovelies in NYC, @theashleygraham is waiting for you at our Pop Up Shop at 134 5th Ave.! ❤️She is here until 6pm! Come meet her and shop her favorite lingerie! #ashleygraham x #additionelle," she captioned the image.
Unsurprisingly, the snap has sent her fans into a frenzy, with many calling her "flawless" and "stunning."
"Gorgeous curves a queen in the making, beautiful in & out," a fan commented.
Another fan said, "You look like a goddess. Wow just wow. Being a curvy girl myself i feel a lot more confident and worthy looking at you slaying on the ramp. Beautiful soul is what the world needs right now. U my girl are the perfect example."
"My girl Thank You so much because thick is the hit," a third fan said.
"@theashleygraham I love you and everything you stand for! BUT! Being that you're such an activist for the NORMAL curvy woman, why can't your clothing be more affordable for NORMAL everyday people I would love to rock your looks, so would soooo many people I know. But who has the money to do so unless your splurging???? come on girl!!!!" another fan wrote.
© Copyright IBTimes 2023. All rights reserved.