Richard Tuschman's series Once Upon a Time In Kazimierz depicts a fictional Jewish family living in 1930s Poland. Set in the once vibrant Jewish neighbourhood of Kazimierz in Krakow, the location is a metaphor for loss and decay. The shadow of the impending Holocaust hangs over the pictures and the viewer is aware that the characters are almost certainly doomed. The beautiful photos are being exhibited at the Klompching Gallery in New York from 2 March to 9 April 2016.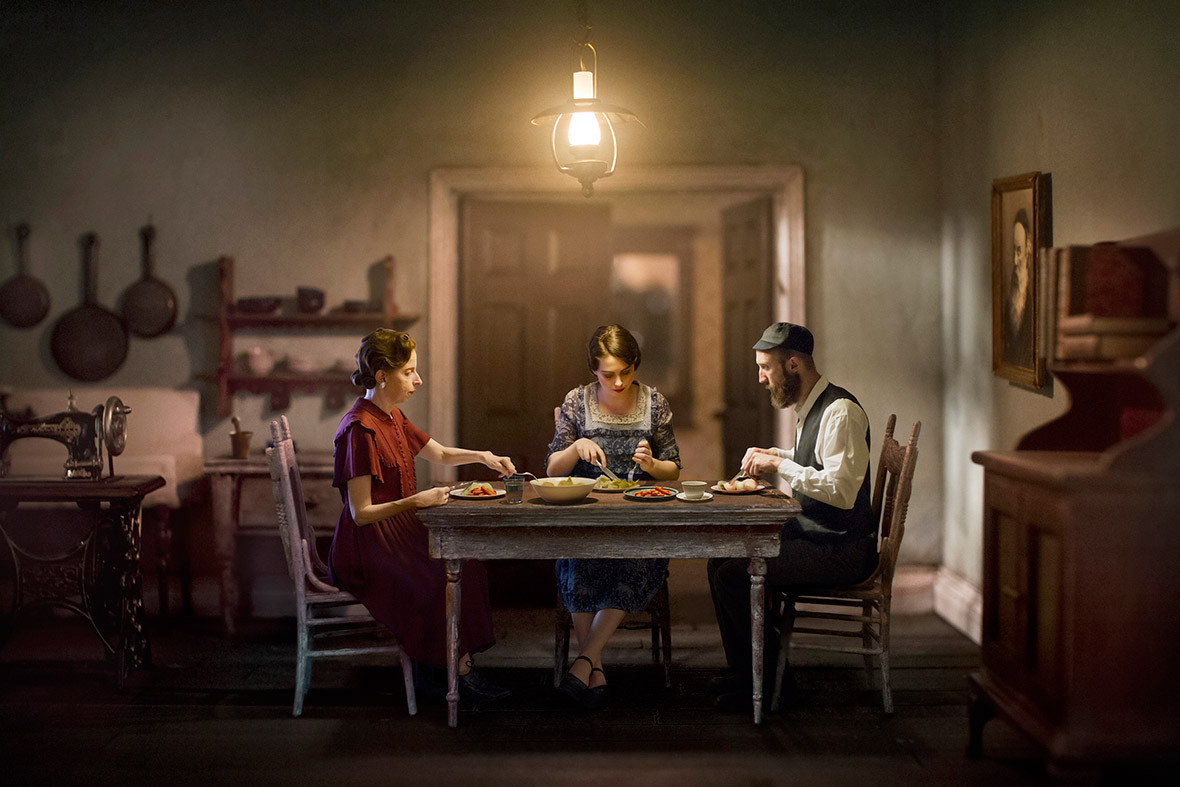 The New York-based artist describes the work as "an open-ended novella told in photographs". He said the series was inspired by visits to Krakow, where his wife, Ewa, grew up. He said: "I wondered what life was like in this part of Europe before World War II. I imagined a more or less typical family, living in about 1930, before Jewish life there was obliterated by the Holocaust. In my series, there are subtle hints of a looming darkness, but mostly the characters struggle with the challenges of daily life; family tensions, love, hope, and grief; essential realities of the human condition."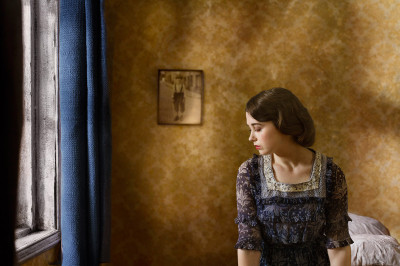 Tuschman works in an unusually labour-intensive and meticulous way, combining miniature dioramas with real models. The sets are hand-built by the artist over several months. He then photographs the models separately and merges them into the scenes. The resulting photographs have a surreal, dreamlike quality, paying homage to the artists who inspired him, such as Vermeer, Rembrandt, Van Gogh, and De Chirico.
Richard Tuschman's Once Upon a Time in Kazimierz is on show at Klompching Gallery in Brooklyn from 2 March to 9 April 2016. Opening reception on 3 March.