One hundred paintings and drawings created by Jewish artists during the Holocaust are going on show in Berlin. The exhibition, Art from the Holocaust, includes work by inmates of various concentration camps, labour camps and ghettos. Of the 50 artists featured, 24 were murdered by the Nazis.
Created under inhumane conditions in the utmost secrecy, the artworks attest to the power of the human spirit in the face of adversity and death. Some vividly portray the atrocities the artists had to endure, while others portray idyllic scenes, in an attempt to counter the relentless dehumanisation with an artistic escape into realms of imagination.
The exhibition coincides with Holocaust Memorial Day 2016 on January 27th (the official date of the liberation of the Auschwitz death camp in Poland). It is a day for everyone to remember the six million Jews murdered in the Holocaust, and the millions of people killed Nazi Persecution and in subsequent genocides in Cambodia, Rwanda, Bosnia, and Darfur.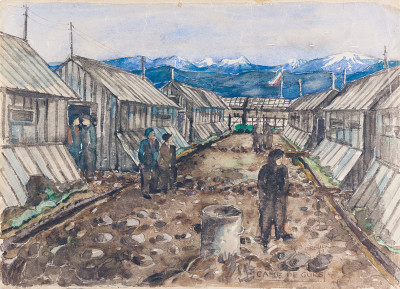 The show includes two colourful paintings by Nelly Toll, the only artist featured in this exhibition who is still alive today. She was a child living in Poland when the Germans invaded. She and her mother spent two years in a tiny hideaway with a Christian family. During the long hours they spent there, Toll's mother encouraged her to draw, write stories and keep a diary. After the war Toll studied art and emigrated to America. She is now 80 years old.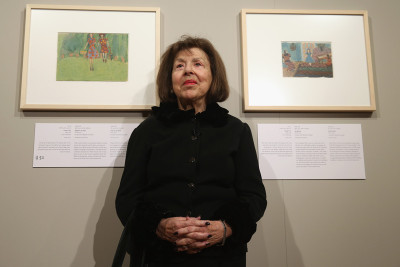 Leo Haas was confined to the Terezin ghetto, where the Nazis put him and a group of fellow artists to work creating propaganda pictures that depicted Terezin as a happy, carefree place. However, he also made drawings documenting the harsh realities of ghetto life. He had to do these in secret in case the SS discovered this forbidden activity. The exhibition includes a washed pen and ink drawing depicting the arrival of a transport – a long, lonely train of people moving through a cold and bleak landscape. Next to the gate of the ghetto in the lower left hand corner of the picture, Haas drew the letter V as a symbol of resistance.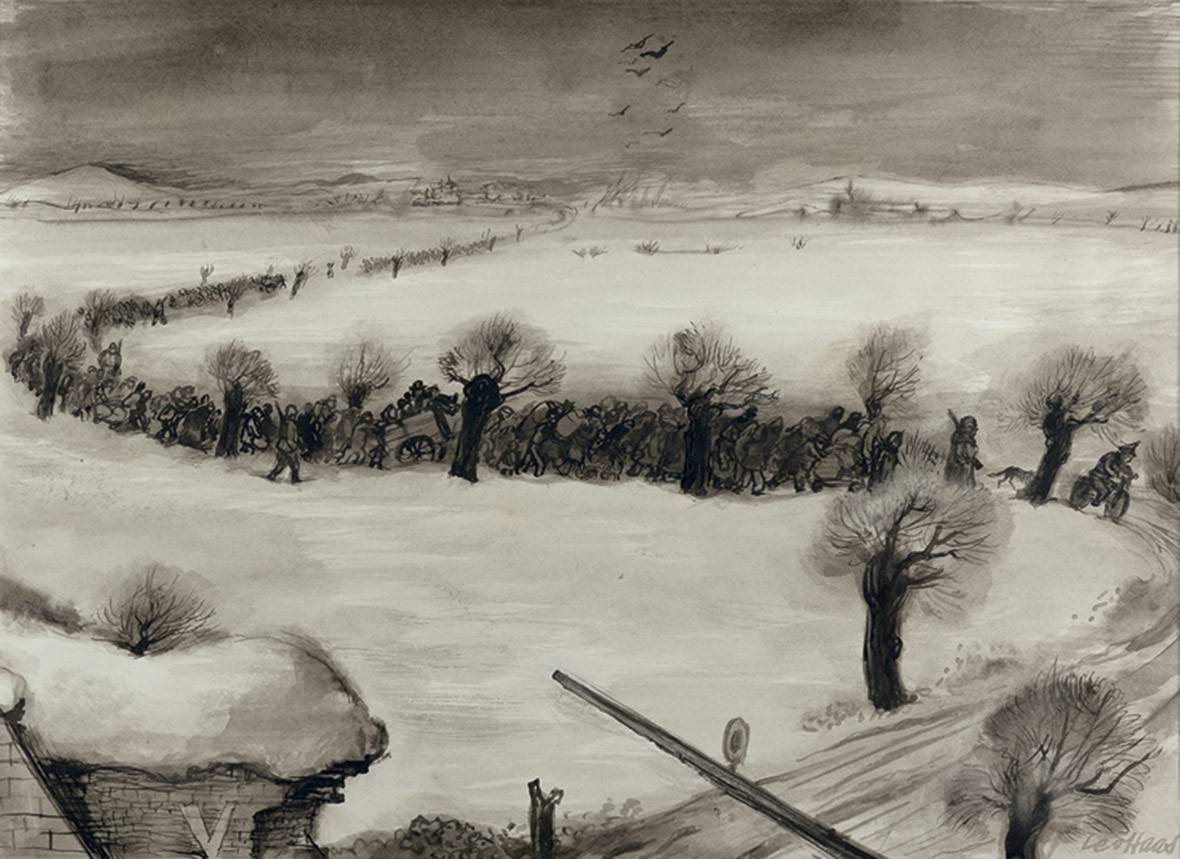 Bedřich Fritta worked alongside Leo Haas creating propaganda drawings for the Nazis. Like Haas, he secretly created powerful images that revealed the reality of the camp. Fritta was murdered before the end of the war, like all of the artists who had worked in Terezin – with the exception of Leo Haas, who survived and returned to Terezin after the war and retrieved the paintings he and Fritta had hidden.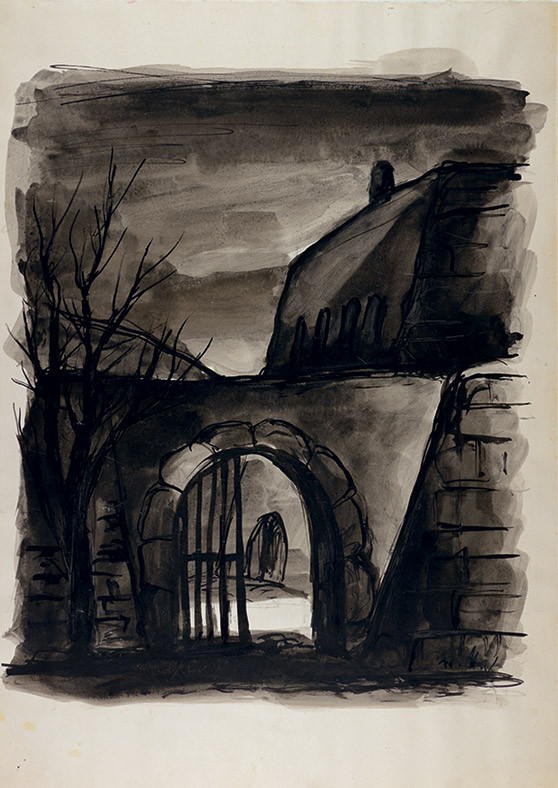 The 100 artworks were selected from the collection of the Yad Vashem memorial in Jerusalem, and this is the first time they have been displayed outside Israel. Art from the Holocaust – 100 Works from the Yad Vashem Collection is at the German Historical Museum until 3 April 2016.