Beauty Contests: Modern Day Competition Or Relic From The Past?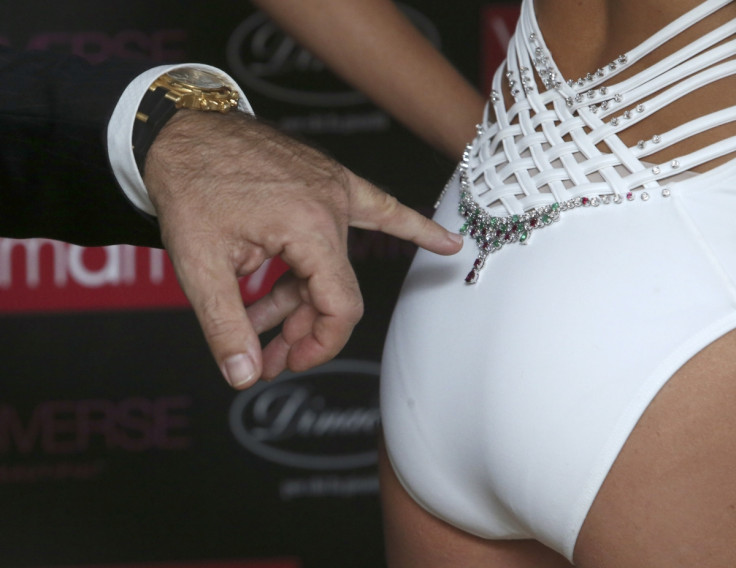 The Twittersphere erupted into a furore after BBC Three aired a documentary called Extreme Beauty Queens: Secrets Of South America. The programme followed the gruelling tribulations undertaken by some contestants who hoped to be crowned Miss Venezuela.
One woman, Maya Nava, explained she had plastic mesh sewn to her tongue to stop her eating solid foods because "it hurts too much". Her goal? To stay thin, become the envy of other hopeful 'beauty queens' and live happily ever after.
It is easy - and understandable - to denounce beauty contests with examples like Nava. But I personally believe they are inherently wrong because women are objectified into sexual playthings.
In a contest based mainly on aesthetic appearance, a woman's voice becomes secondary to her body. When she stutters or says something dim-witted on stage, the audience claps gleefully - lavishing the excruciating experience.
In the competition, cosmetic surgery is the norm and Nava says she has already spent $7,000 on rhinoplasty, as well as undergoing breast augmentations, to fulfil her dream of becoming Miss Venezuela.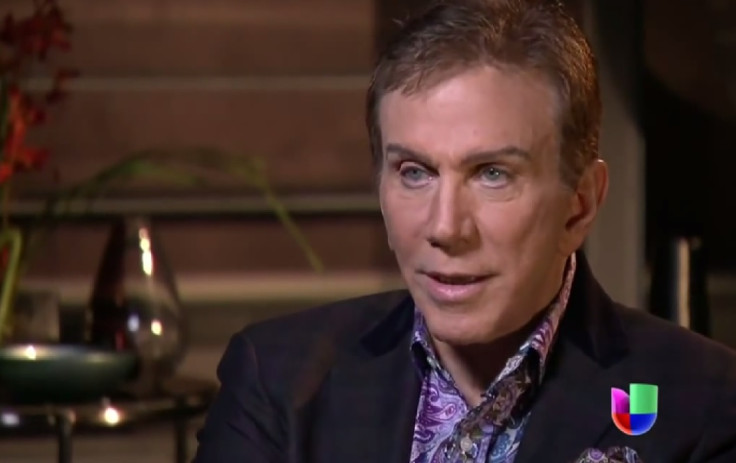 In the BBC documentary, Sousa calls feminists who oppose contests "ugly betties"
YouTube
But it is less easy to condemn a woman for trying to improve her life.
Nava is open about her background, revealing she is from Santa Cruz barrio in Caracas - an area classified as one of the most dangerous places in the world because of its high murder rate. She tells the camera she is desperate to win - perhaps at any cost - so the world knows "people from the slums can succeed".
Perhaps the problem isn't the women who partipate in the contests, it's the way they are run in some countries. Before she could be considered as a successful contestant, Nava was reportedly advised to have cosmetic surgery by Osmel Sousa, the Miss Venezuela pageant president.
In the documentary, he reponds to criticism of the contest by claiming feminists are "ugly betties". This is the same man who vehemently advocates cosmetic surgery, and who, according to the New York Times, said inner beauty was "something that unpretty women invented to justify themselves".
It is easy to tar all beauty contests with the same brush. However, each competition is different - to an extent.
Angie Beasley, director of the Miss England contest tells IBTimes that the competition has "changed for the better" in the last few years. According to Beasley, the competition now includes a round which tests sporting ability.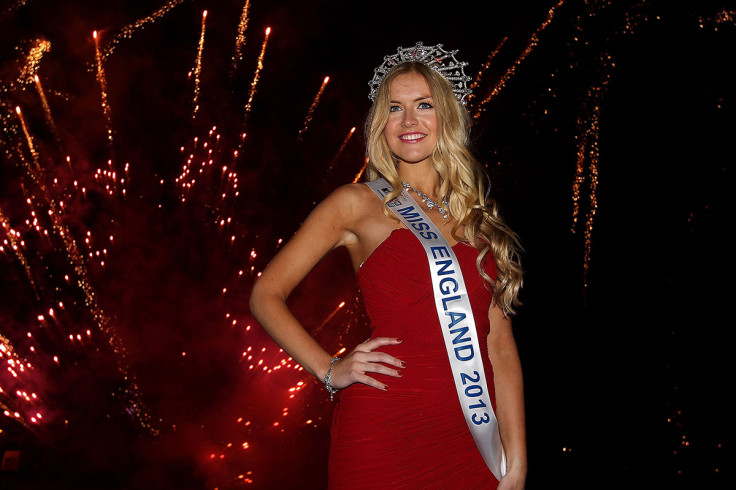 Kirsty Heslewood: winner of Miss England 2013
Getty
She told IBTimes: "I was a contestant back in the 80s when all we had to do was walk on stage in swimwear and the contest was judged purely on looks alone. Even though I competed in these contests, and I did so because the prizes attracted me - I wasn't entirely comfortable with parading on stage in a swimsuit."
Kirsty Heslewood, the 2013 Miss England winner, also told IBTimes that her experience had been extremely positive. Taking part in the competition had helped her overcome Selective Mutism, an anxiety disorder which renders sufferers silent in specific situations.
She said: "It was hard to make friends. Even when I was older, I was scared to go anywhere on my own, scared to buy things at shops in case I had to speak to someone and I never answered the phone."
According to Heslewood, the Miss England competition helped her to deal with her disorder, by increasing her self-confidence. She also states that the Miss World contest has its own charity, Beauty With A Purpose, which raises funds for humanitarian projects. The 2013 Miss World winner, Megan Young, from the Philippines, helped raise 1.5 million towards the Typhoon Haiyan campaign.
Heslewood also highlighted that extreme lifestyle choices made by women in other contests, such as Miss Venezuela, were a rarity in the pageant world.
She said: "Not only are girls fit, healthy and come in all different shapes, heights and sizes, I believe they are great role models for young people. Speaking on behalf of the Miss England and Miss World competitions, they prefer girls who are naturally beautiful and work hard towards other aspects of the competition - like sport and charity."
The inclusion of such rounds are undoubtedly positive, but for me, at least, it is the foundation of the contests that are the problem. While the likes of Sousa are still spouting filth about feminists and encouraging women to have cosmetic surgery, the pageant world will continue to be blighted. The emphasis, while shifting onto the skills, personality and philathropic nature of the contestants, still remains firmly on appearance.
© Copyright IBTimes 2023. All rights reserved.